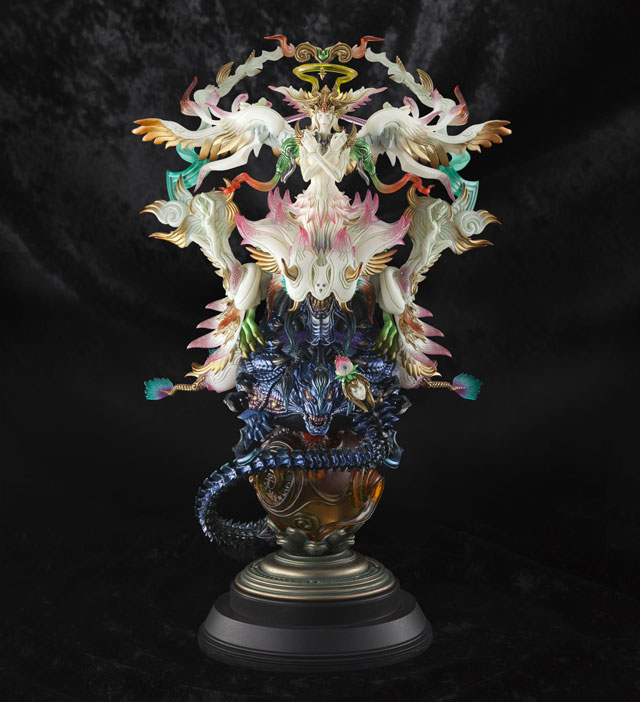 FINAL FANTASY XIV MEISTER QUALITY FIGURE – ULTIMA, THE HIGH SERAPH
Introducing a new Meister Quality figure from FINAL FANTASY XIV!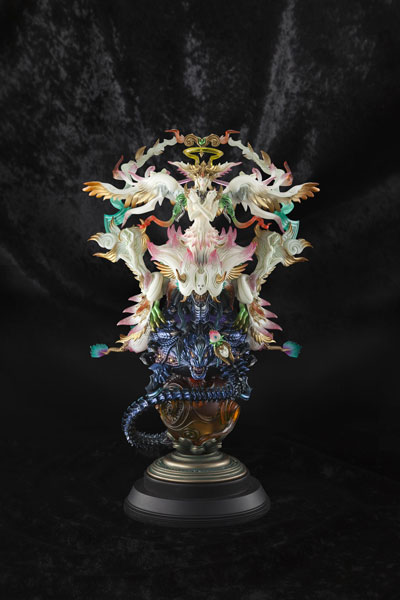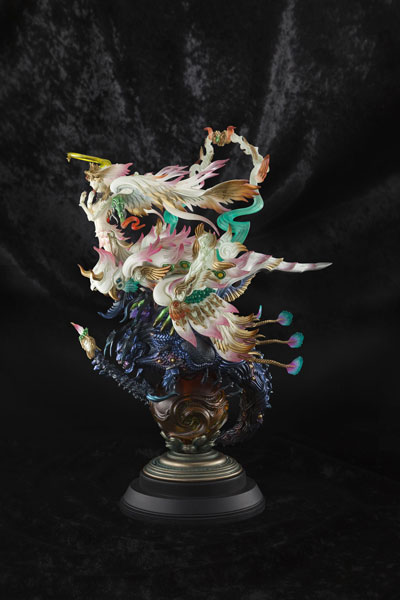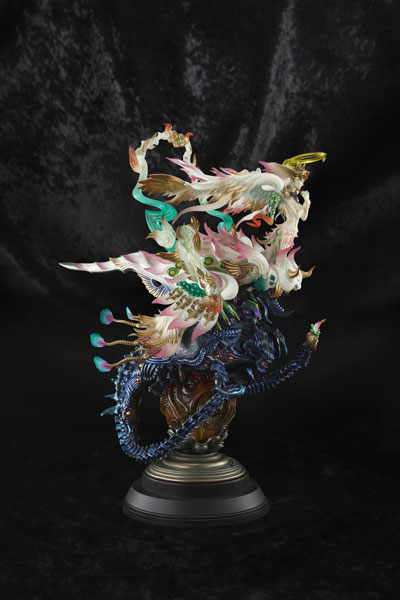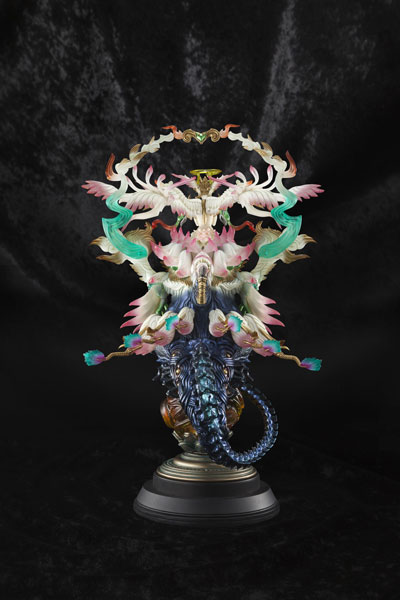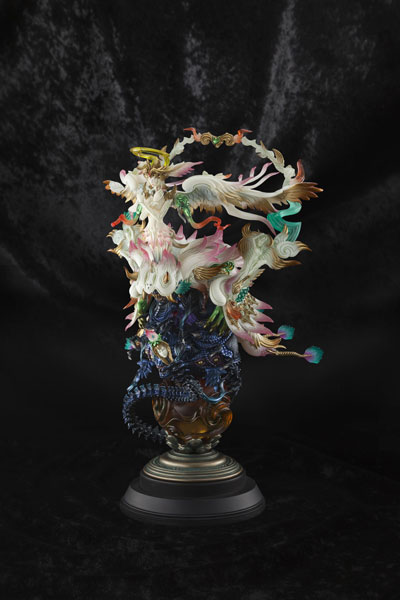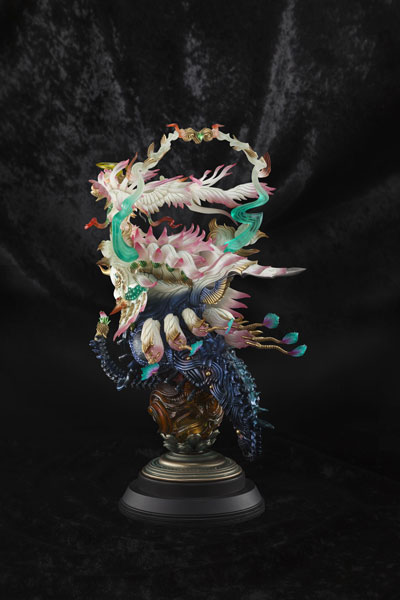 This figure of Ultima, the High Seraph - boasting realistic sculpting and painstakingly detailed colouring - is the work of some of Japan's premier creators.
Character Design: Keita Amemiya
Modelling Supervisor: Takayuki Takeya
Prototype Creator: Yukio Fujioka
【Purchase Bonus】
Ballroom Etiquette - Ultima
This item code can only be used once per FINAL FANTASY XIV service account. Once used, this item code cannot be used on any other service account. Multiples of this code cannot be used to acquire the same item multiple times on the same account.
This item can be used by all characters belonging to the FINAL FANTASY XIV service account selected when redeeming this code.
This item code can only be used on a service account for a purchased copy of FINAL FANTASY XIV. It cannot be used on free trials or net café only accounts.
If lost, this code cannot be re-issued.
In the future, an expiry date may be applied to this item code with advance notice given to users.
Transfer or sale of this item code, proposition thereof, or any actions which have as their objective the transfer or sale of said code (listing on internet auctions, etc.) , either online or offline, is strictly prohibited.

These images represent a product still in development. Please be aware that the finished product may differ.

Details
SRP: €240.00
Release: April 2019

FINAL FANTASY XIV GOLD SAUCER CACTPOT PARTY

Pay a visit to the Gold Saucer with this Mini Cactpot boardgame inspired by the Manderville Gold Saucer in FINAL FANTASY XIV!
Break out the adorable Cactuar playing pieces, grab some friends and get ready for a Cactpot frenzy!

Includes rules in English/French/Italian/German/Spanish!

Details
SRP: €30.00
Release: February 2019

FINAL FANTASY XIV: CHRONICLES OF LIGHT

Compiled by an unknown adventurer, this book contains 25 short stories written by those who stood beside the legends of the past.

Presenting the first FINAL FANTASY XIV short story collection, containing the 21 passages originally posted on the official website, including "Tales from the Calamity," "Tales from the Dragonsong War," and "Tales from the Storm."

In addition, the book contains four new chapters penned by the development team:

"The Hunt Begins" offers a glimpse into Zenos' past.
"The Players and the Pawns" details the struggles of Hancock and Tataru in Kugane.
"Ever After" features Hien and the recovery efforts of Doma.
"The Samurai Who Couldn't Die" follows Gosetsu on his travels after the events in the game.

The book also features cover artwork and illustrations (one per story) drawn by Toshiyuki Itahana (FINAL FANTASY XIV, FINAL FANTASY Crystal Chronicles, Chocobo's Mysterious Dungeon) specifically for this book.

PLEASE NOTE: Copies of "FINAL FANTASY XIV: Chronicles of Light purchased for either the UK / EU Store will be localised into English. Copies bought from the FR store will be localised into French. Copies bought from the DE Store will be localised into German.

Details
SRP: €24.99
Release: 23rd March 2019

FINAL FANTASY XIV: STORMBLOOD | ART OF THE REVOLUTION - EASTERN MEMORIES

The second official FINAL FANTASY XIV: Stormblood art book containing artwork up to Patch 4.5, the finale of Stormblood.
Includes a bonus item code for an in-game Dress-up Tataru minion.

Experience the rich world of FINAL FANTASY XIV once more via this collection that features artwork of content that appeared throughout patches 4.2 through 4.5! Peruse this catalog of patch illustrations, character designs, sprawling field areas, unique dungeons, monsters to battle, and equipment designs as you follow your journey through Stormblood.

* This item code does not expire. Notwithstanding the foregoing, Square Enix reserves the right to establish an expiration date for this item code by providing advance notice via appropriate channels. This item will be distributed to a single character of your choice on a selected service account.

Details
SRP: €34.99
Release: 15th May 2019

PIANO COLLECTIONS FINAL FANTASY XIV

FINAL FANTASY XIV is a popular MMORPG boasting more than 14 million players worldwide.

Now this game franchise, which has spawned numerous musical arrangements, has its very first collection of piano arrangements of the soundtrack.
In addition to the piano arrangements included in the previous 2 band and piano arrangement albums, this title contains brand new recordings specially selected for this album.

Arranged and played by pianist KEIKO, who has become a household name amongst FFXIV fans thanks to her mesmerising performances at official concerts such as Fan Fests. You can feel the unique charm of the music of FFXIV newly realised as piano pieces.

Details
SRP: €24.99
Release: March 6th, 2019

* Release date is approximate. Shipment may take longer if the parcel contains an import product and faces delays due to customs and duties. Also, please be aware of potential release date changes which shall be announced on the website.