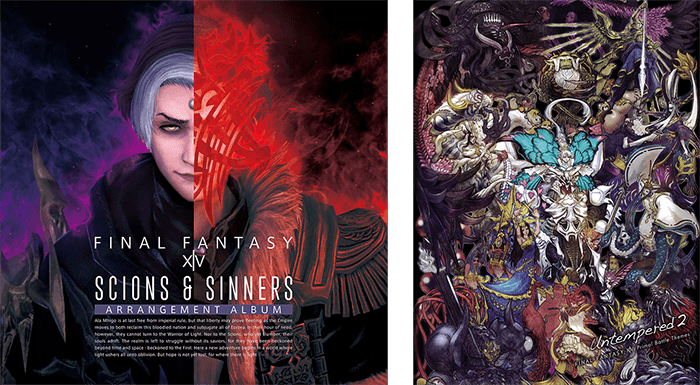 Scions & Sinners: FINAL FANTASY XIV ~ Arrangement Album ~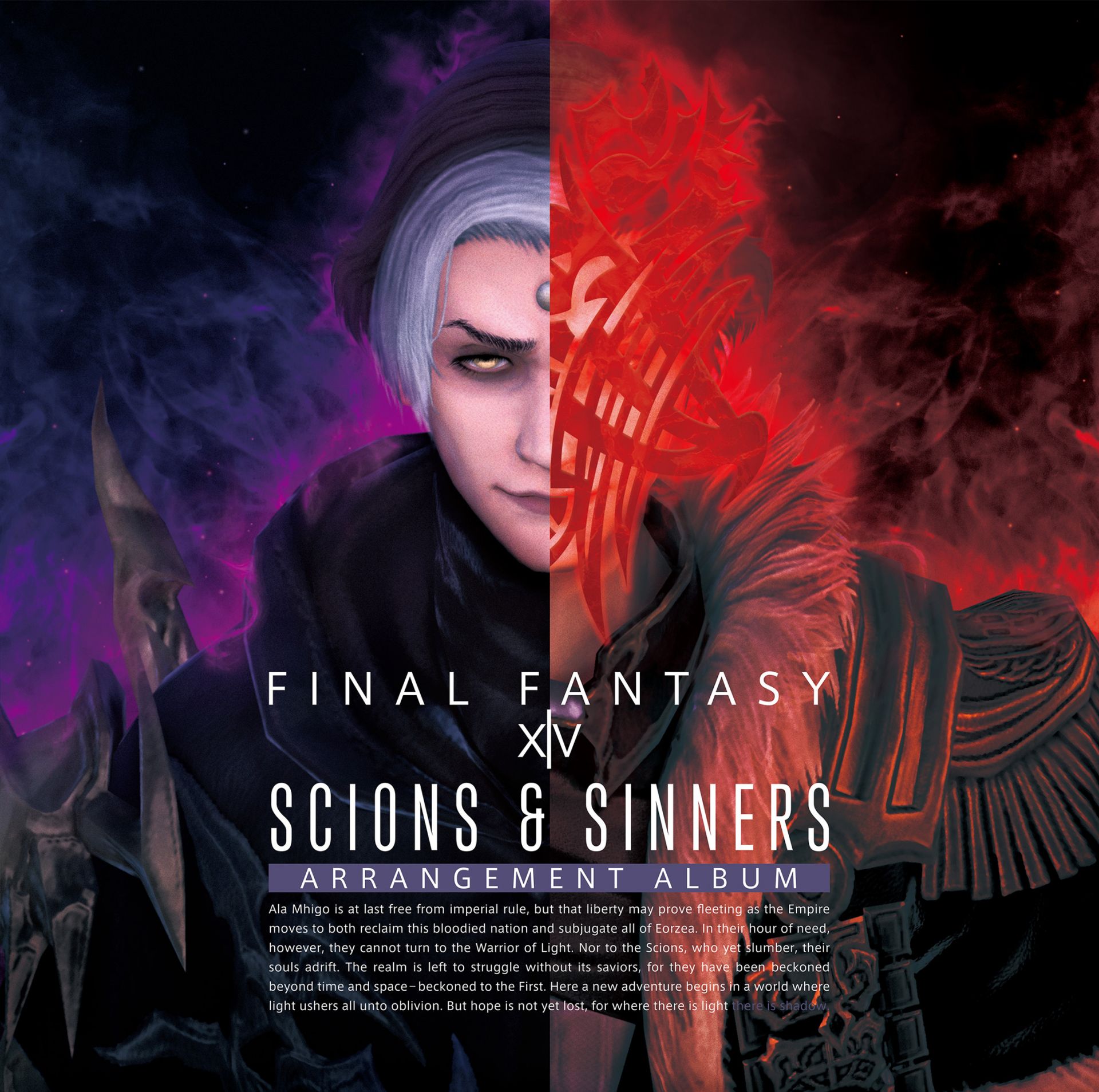 Presenting FINAL FANTASY XIV's fourth arrangement album!
The album features arrangements of 19 fan-favorite songs with Keiko performing the piano arrangements and THE PRIMALS rocking the band arrangements. The three "[EXTRA TRACKS - PIANO]" songs are collaborations between Keiko and Amanda Achen, the singer of the Shadowbringers theme song "Tomorrow and Tomorrow." Additionally, the artist footage for THE PRIMALS tracks feature brand new music videos that were shot just for this album.
The album comes on a Blu-ray disc that includes both audio & video as well as the ability to switch between in-game and artist footage, as well as 2 channel and 5.1/5.0 channel* sound!
(*Band section: 5.1 channel / Piano section: 5.0 channel)
Each first-run edition also contains bonus in-game item codes!*
'Neath Dark Waters (Scions & Sinners) Orchestrion Roll
A Long Fall (Scions & Sinners) Orchestrion Roll
* A FINAL FANTASY XIV service account is required to redeem the in-game item code.
* The in-game item code can only be used once.
* The in-game item will be delivered to only a single character of your choice.
A new way to enjoy music, with your eyes and ears!
Maximizing the full potential of the Blu-ray disc, BDM media allows for both full-spec, high-res footage and 96kHz/24bit high-fidelity sound (visual and audio) to be recorded. Furthermore, we leveraged the disc's storage capacity to feature robust additional content, including alternate videos and the capability to switch between 2 channel and 5.1 channel sound to accommodate the personal tastes and playback environment of the listener.
Details
SRP: €36.99
Release: March 24, 2021
Untempered 2: FINAL FANTASY XIV Primal Battle Themes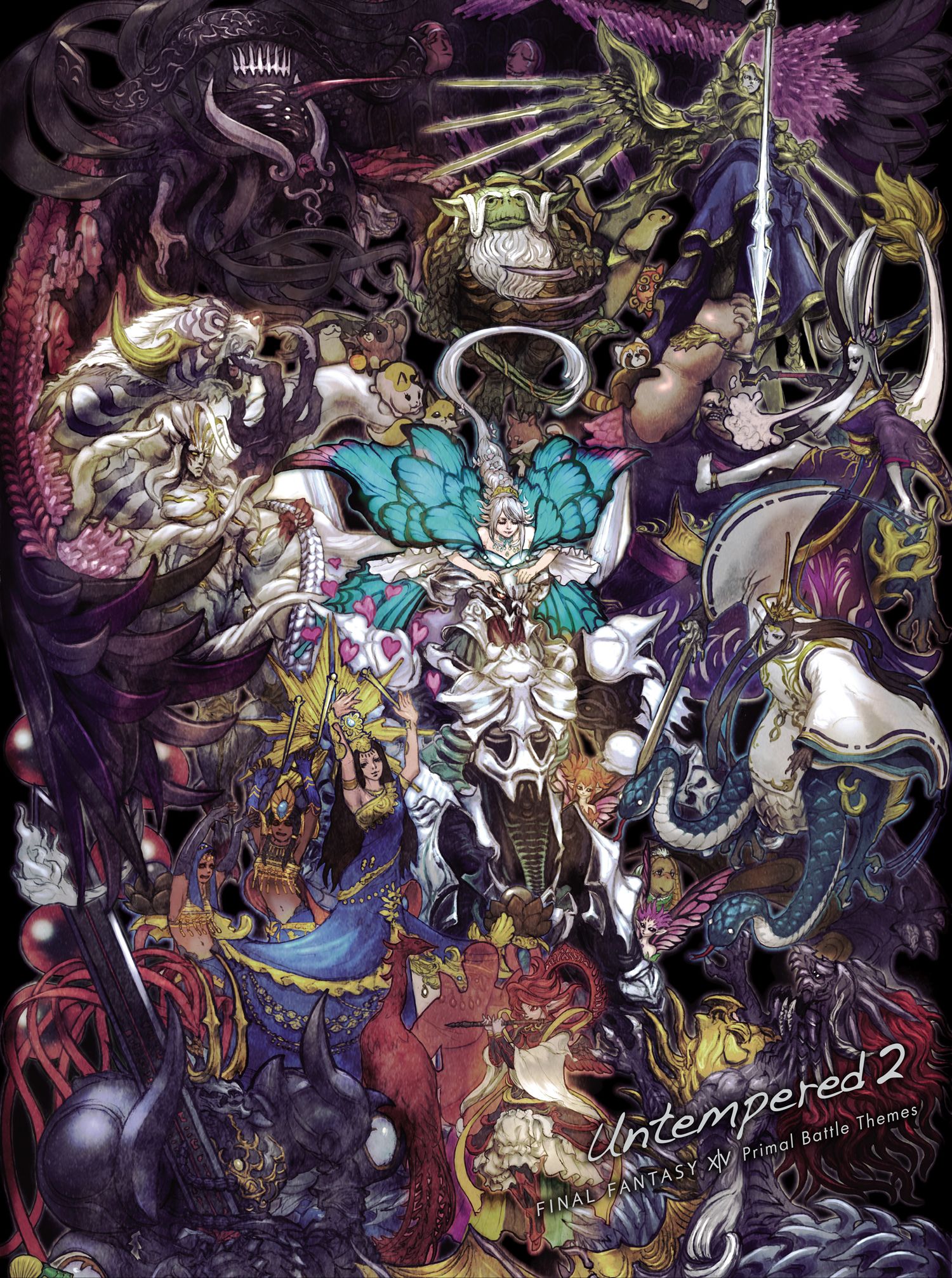 Presenting the second compilation album featuring primal themes and other carefully selected songs from FINAL FANTASY XIV.
Numerous songs that encouraged the Warriors of Light (and Darkness) in their battles against formidable foes throughout Stormblood and Shadowbringers come together in this compilation! Press play on this two-disc set and feel the excitement once more!
Bonus tracks include "To the Edge" and "The Black Wolf Stalks again," both being featured for the first time on a CD!
Untempered 2: FINAL FANTASY XIV Primal Battle Themes Tracklist:
[Disc.1]
01 Revelation
02 Riot
03 Beauty's Wicked Wiles
04 The Worm's Tail
05 Beauty's Wicked Wiles (Oasis Mix)
06 Forever in Flames
07 Beyond Redemption
08 Answer on High
09 Todoroki
10 Amatsu Kaze
11 Fallen Angel (From Astral to Umbral)
12 Primal Judgment (From Astral to Umbral)
13 Under the Weight (From Astral to Umbral)
14 Ultima (Orchestral Version)
15 Nightbloom
16 Lunacy
17 Wayward Daughter
18 Sunset
19 Sunrise
20 From the Dragon's Wake
[Disc.2]
01 What Angel Wakes Me
02 Insanity
03 Who Brings Shadow
04 Invincible
05 Locus (The Primals)
06 Metal - Brute Justice Mode (The Primals)
07 Rise (The Primals)
08 Moebius (Orchestral Version)
09 Ultima (The Primals)
10 EXTRA TRACK: To the Edge
11 EXTRA TRACK: The Black Wolf Stalks Again
Details
SRP: €26.99
Release: March 24, 2021
・Release date is approximate
・Shipments may take longer to arrive if they contain an import product and may face delays due to customs and duties
・Potential release date changes will be updated on the website