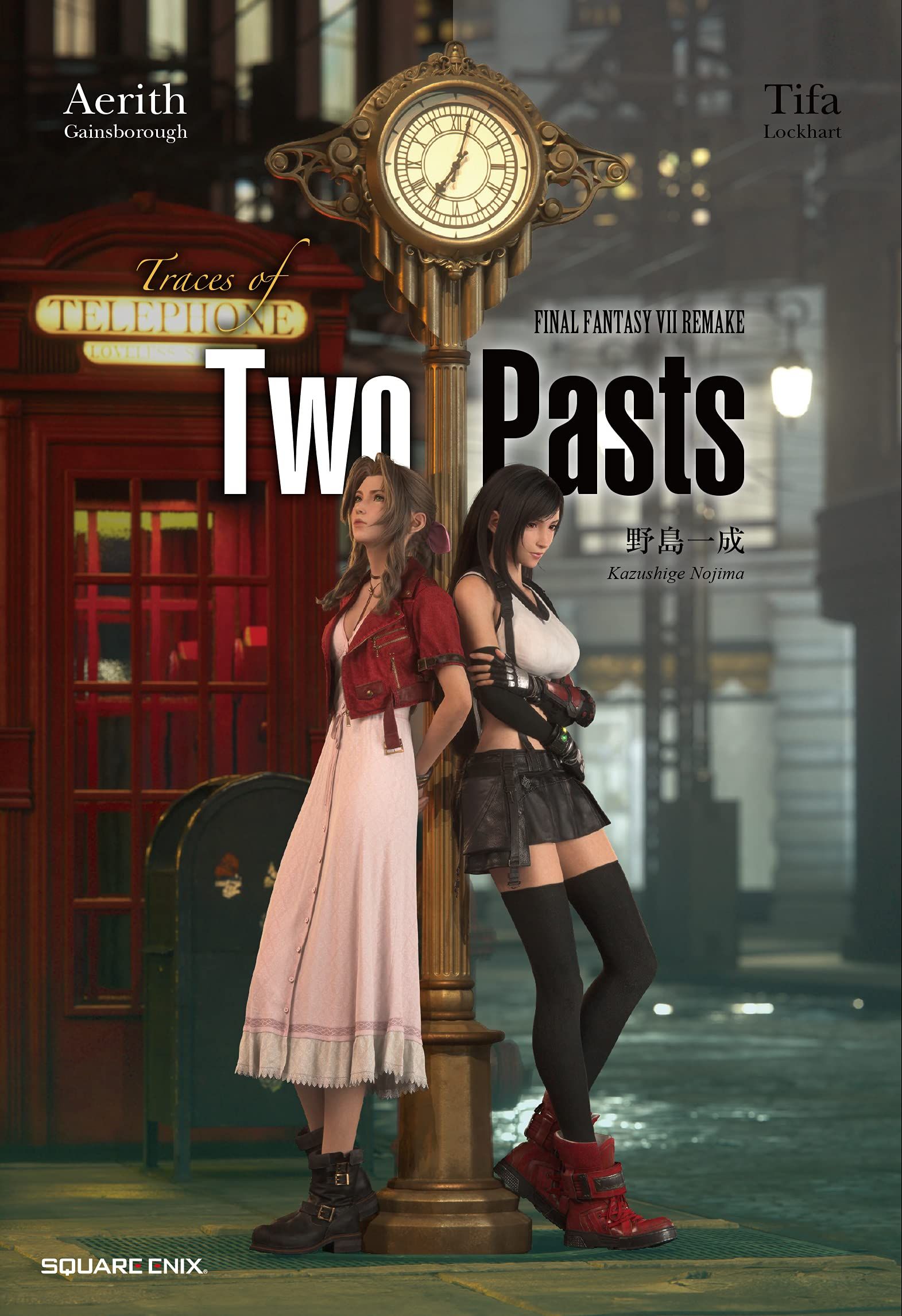 This novel in two parts delves into the pasts of Aerith Gainsborough and Tifa Lockhart, the beloved heroines of FINAL FANTASY VII.
Although having met only days before, during the earth-shattering sequence of events that led to their escape from Midgar, Aerith and Tifa have already formed a tentative friendship based on mutual trust and respect. As they continue on their journey with Cloud, Barret, and Red XIII, the two women open up to each other further, exchanging stories from their pasts.
By turns exciting, humorous, and poignant, this work from FINAL FANTASY and KINGDOM HEARTS writer Kazushige Nojima brings greater depth to the characters of Aerith and Tifa, and to the world of FINAL FANTASY VII.
Author: Kazushige Nojima
More info about the book in the below link:
https://sqex.to/cWBC7
Product Specs:
Category: Novel
Format: Hardcover
Language: English
Trim Size: 5-1/2 x 8-1/8
Page Count: 384
Details
SRP: €22.99
Release Date: November 8, 2022
* Shipments may take longer to arrive if they contain an import product and may face delays due to customs and duties.
* Potential release date changes will be updated on the website.
* Cover art is not final.