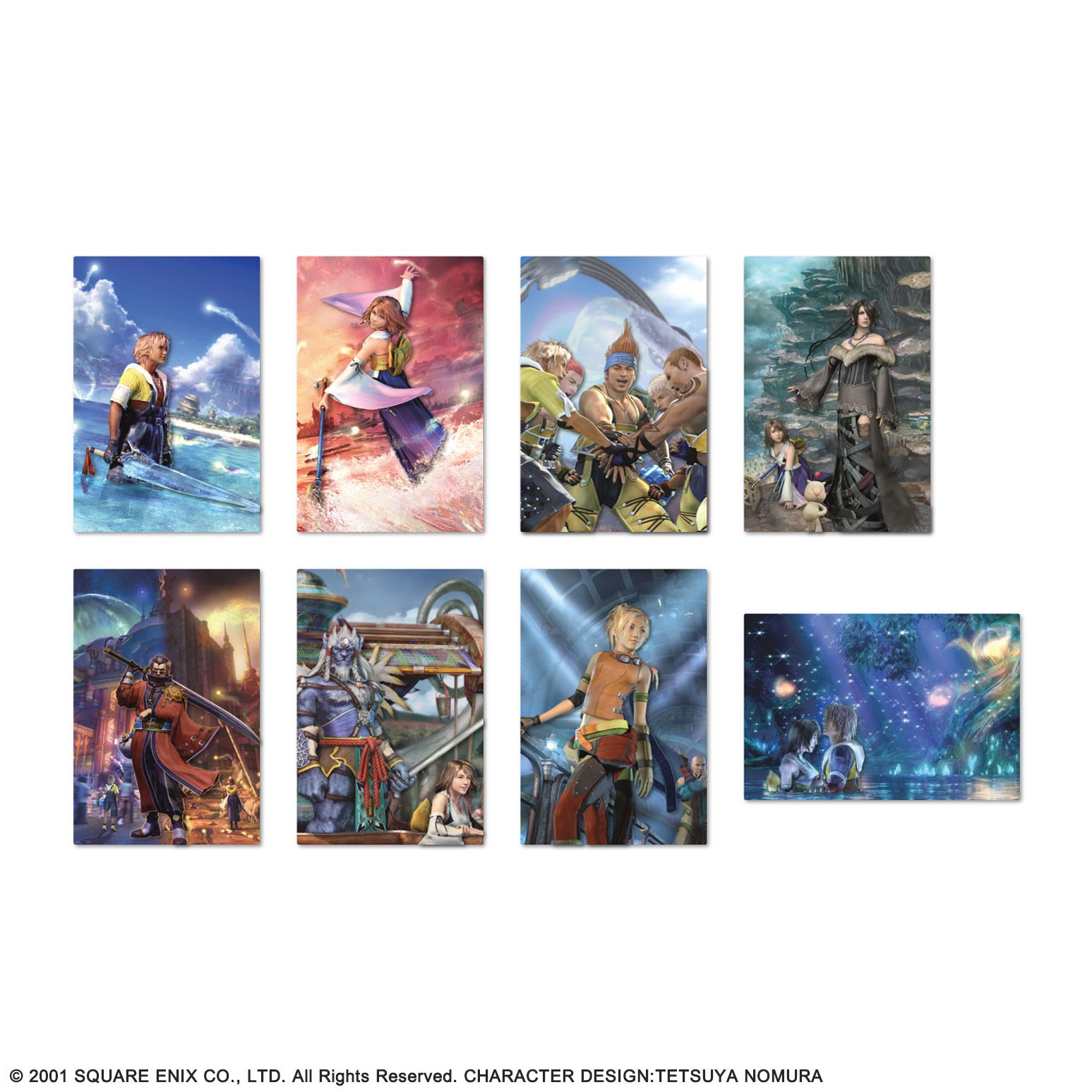 Eight of the most recognizable key artworks from FINAL FANTASY X are recreated as Clear Visual Cards.
While the characters are opaque, the backgrounds are see-through, letting you experience these iconic artworks in a new light.
Details
Item Size: L 14.80 cm x W 10.00 cm (L 148mm x W 100mm)
SRP: €22.99
Release Date: October 27, 2023
・The release date is approximate.