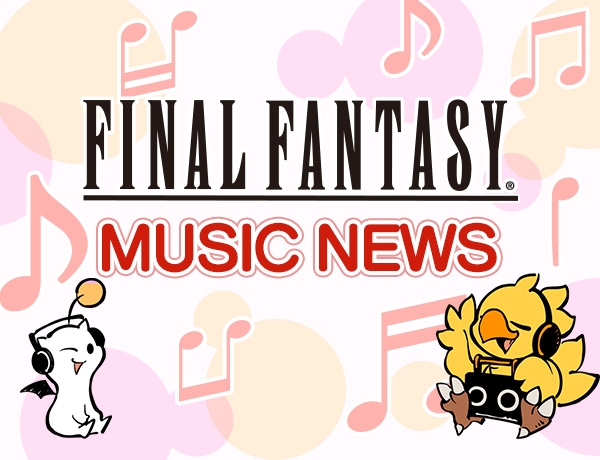 June 21 is World Music Day!
To commemorate, we'd like to introduce some FINAL FANTASY music goods.
From the latest original soundtracks to arrangement albums, please enjoy this selection!
*Includes some pre-order items
FINAL FANTASY XVI Original Soundtrack Ultimate Edition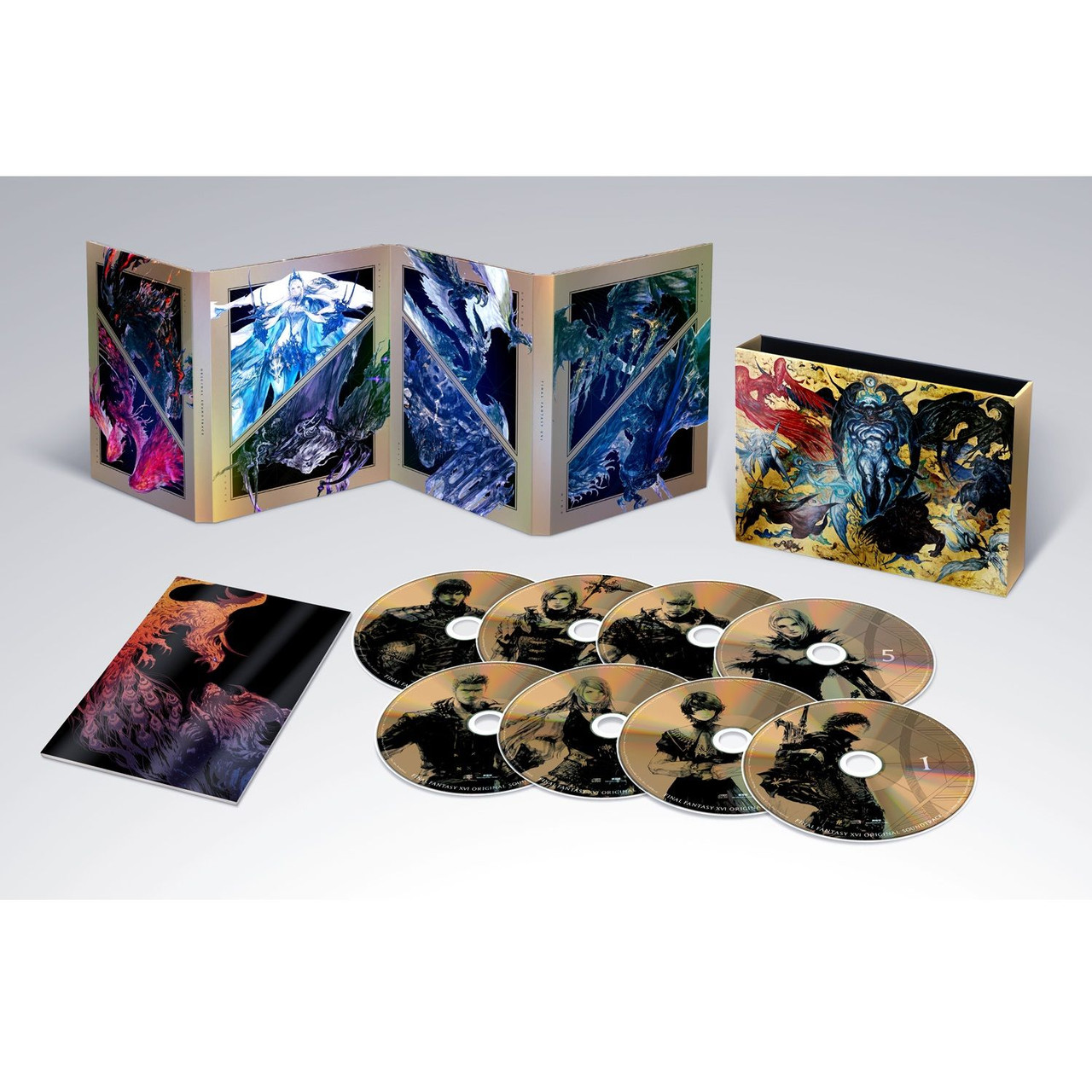 The premium version soundtrack for "FINAL FANTASY XVI" arrives!
This special edition comes with 8 discs total, including 1 bonus disc, all enclosed in a premium package.
Similar to the standard edition, this version includes an expansive 7 disc set featuring a compilation of tracks that color the game's massive world, but will also include an additional bonus disc that contains tracks that are not included in the standard edition, such as those from various cutscenes.
Included booklet features the artworks from the game along with liner notes from composer Masayoshi Soken and other creators of "FINAL FANTASY XVI".
*The theme song by Kenshi Yonezu, "Tsuki Wo Miteita - Moongazing" is not included.
Preorder now and two bonus items will be included (while supplies last):
Mini Clear File 5.83 in x 8.27 in (148mm x 210mm)
Original Sticky Note featuring Torgal Puppy *Final image pending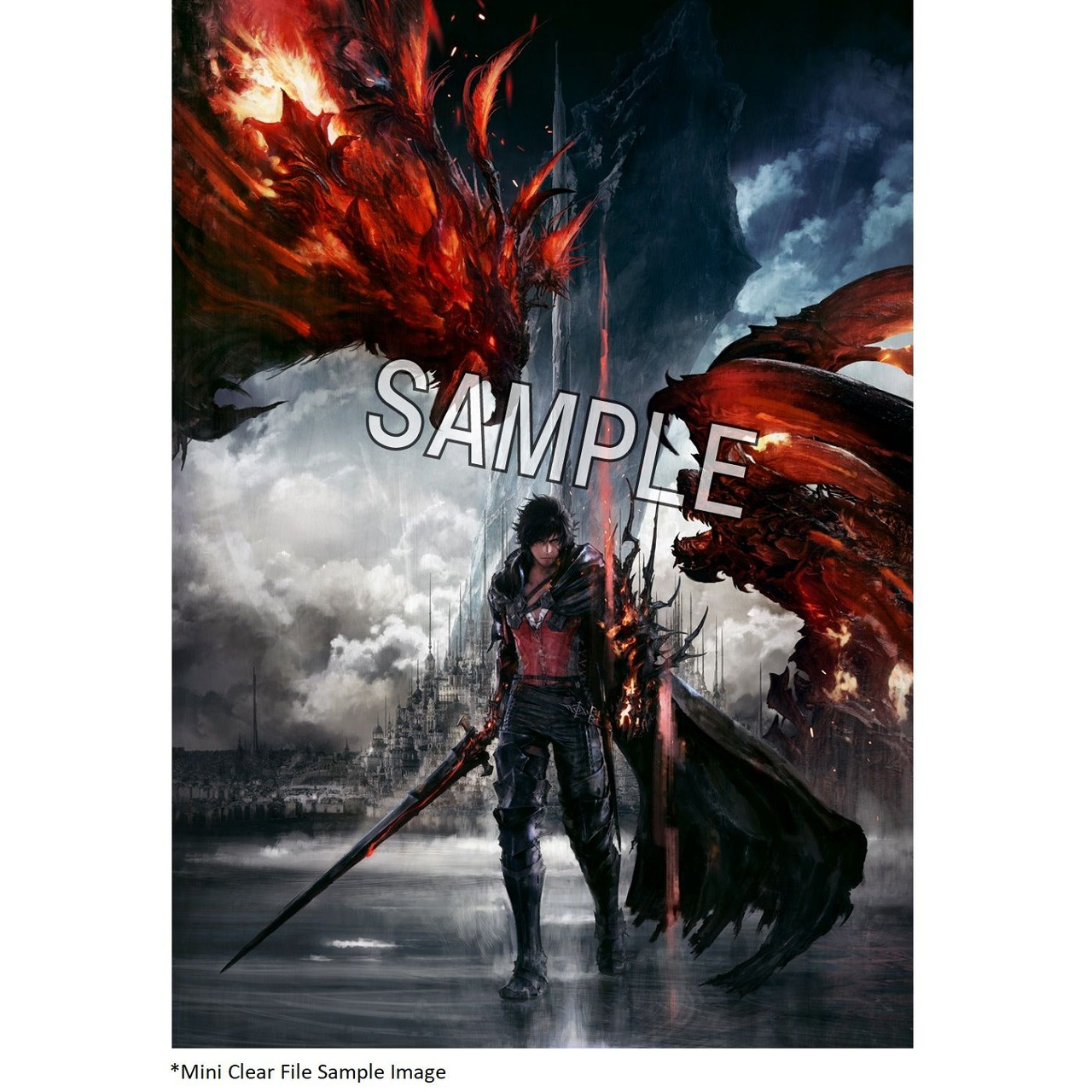 Details
SRP: €69.99
Release Date: July 2023
*The bonuses for early purchasers only and supplies are limited. Will be included only while supplies last.
*This is an imported CD from Japan, and some components within the packaging might be in Japanese.
FINAL FANTASY XI 20th Anniversary Best Selection Vinyl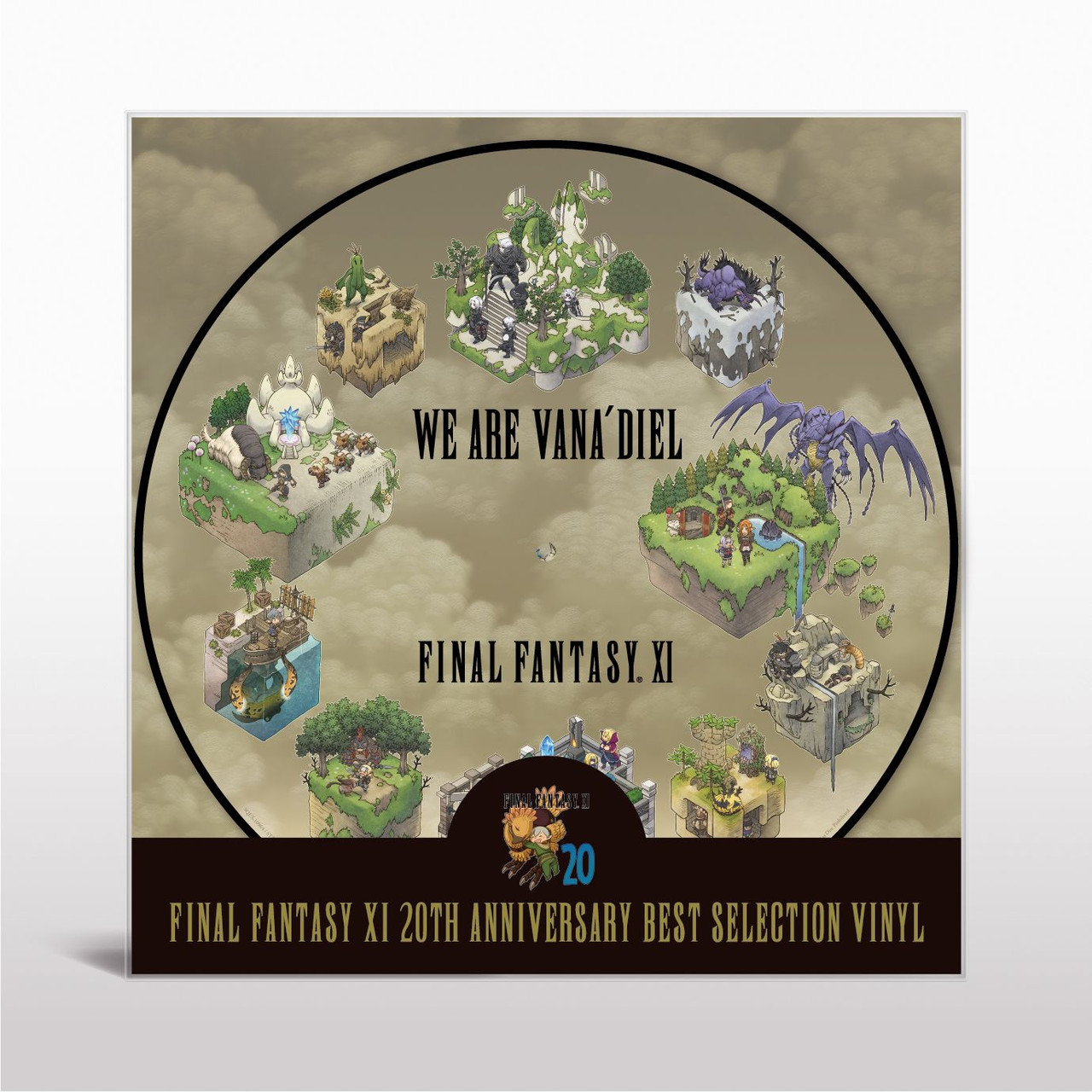 We are pleased to present a vinyl LP commemorating FINAL FANTASY XI's 20th anniversary!
We carefully curated a selection of the most popular songs from over two decades of service to compile into a record as a Square Enix Store exclusive!
The vinyl features lovely artwork created by Fumio Minagawa to celebrate the myriad adventures that players have experienced on their journeys. We hope you enjoy the best of FINAL FANTASY XI and its two-decades-long history with this vinyl LP.
The vinyl also includes a bonus code that allows downloading the included tracks in MP3 format so you can enjoy them on the go!
MP3 Download Code Included.
Download code can only be used for a limited number of times.
Please note that this is a Japanese import soundtrack vinyl disc.
Product image may be subject to change from the actual product.
Details
SRP: €47.99
FINAL FANTASY Series Acoustic Arrangements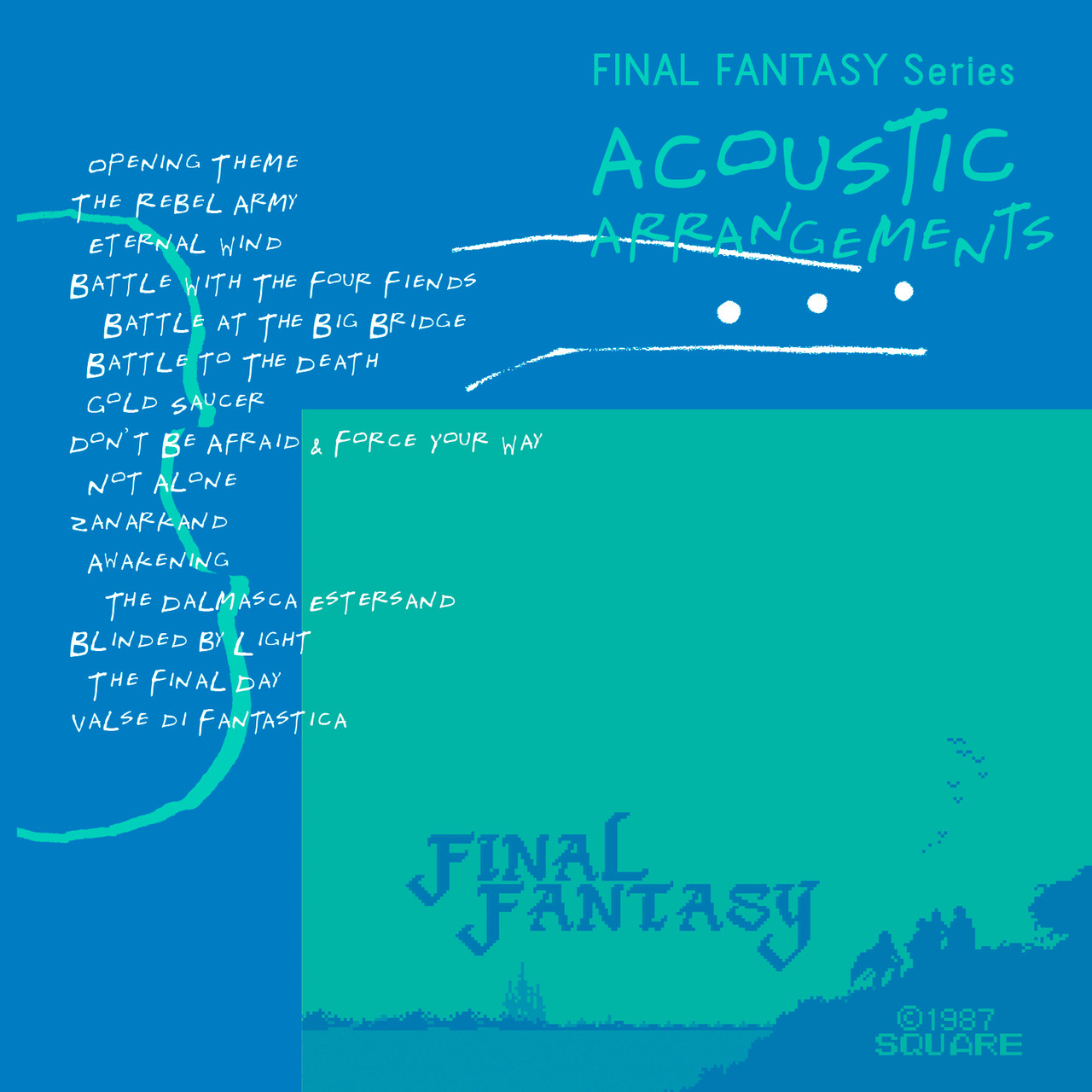 The music of the FINAL FANTASY series has been resurrected through super skilled arrangements!
We are pleased to present an acoustic arrangement album featuring songs from the FINAL FANTASY series!
While great care was put into preserving the signature characteristics of each song, these are all given a fresh new perspective in each impressive arrangement track. Featuring songs such as "Eternal Wind" (from FINAL FANTASY III), "Clash on the Big Bridge" (from FINAL FANTASY V), "Zanarkand" (from FINAL FANTASY X), and more, this album contains 15 carefully hand-picked songs from each mainline FINAL FANTASY title.
Composers who participated in this arrangement album include Yasunori Nishiki, made famous by his work on OCTOPATH TRAVELER, and other high-profile artists active in other fields, including Kevin Penkin, Yuma Yamaguchi, and Shu Kanematsu!
This album comes with a booklet with liner notes by each arranger. Each creator is a fan of the respective original work, and their passion and their thoughts behind their work brings another layer of depth into each song.
Take a listen to these highly technical arrangement tracks of songs that added flair to the adventures within each FINAL FANTASY title!
*This is an imported CD from Japan, and some components within the packaging might be in Japanese.
Details
SRP: €34.99
Untempered 2: FINAL FANTASY XIV Primal Battle Themes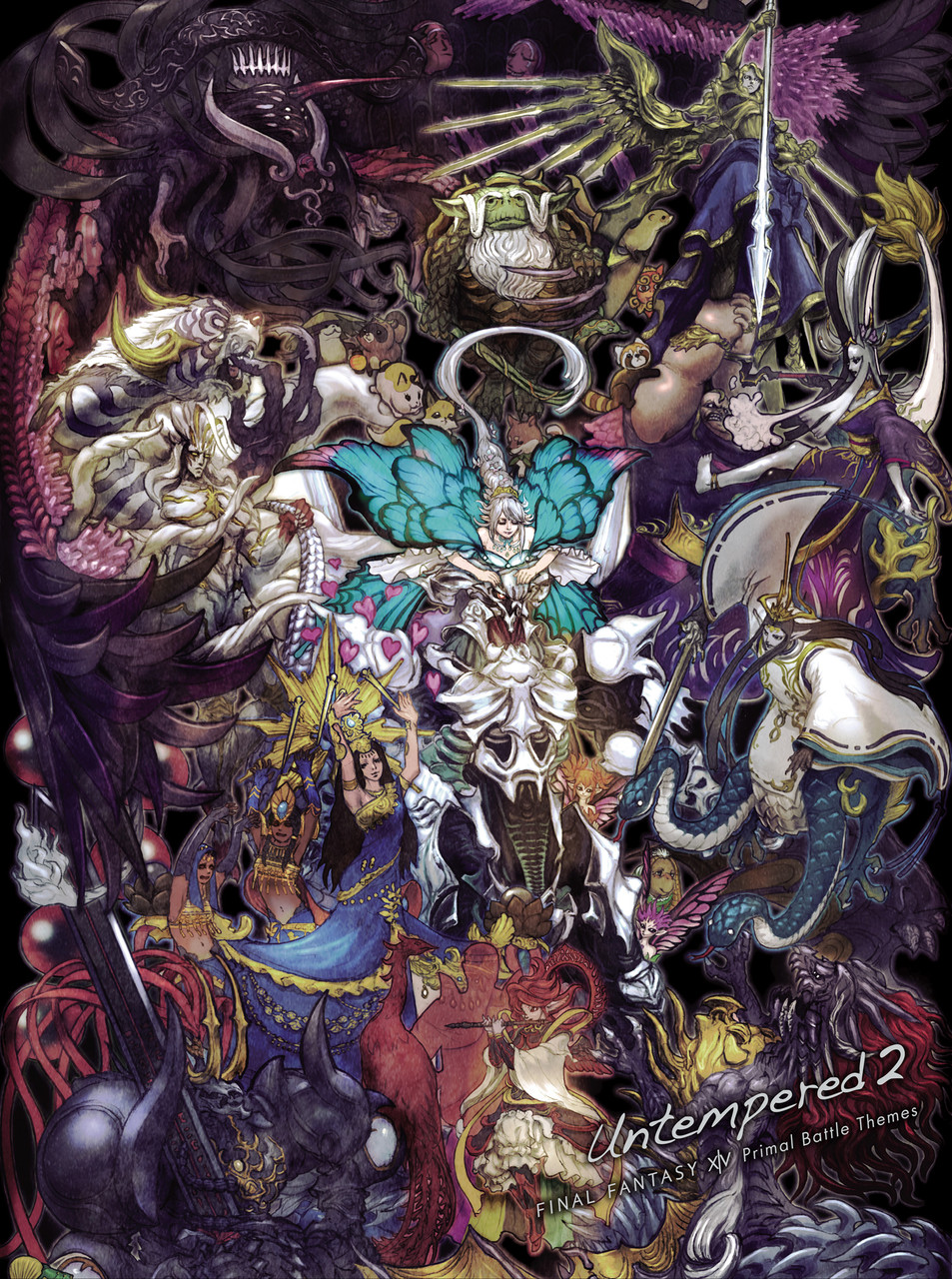 Presenting the second compilation album featuring primal themes and other carefully selected songs from FINAL FANTASY XIV.
Numerous songs that encouraged the Warriors of Light (and Darkness) in their battles against formidable foes throughout Stormblood and Shadowbringers come together in this compilation! Press play on this two-disc set and feel the excitement once more!
Bonus tracks include "To the Edge" and "The Black Wolf Stalks again," both being featured for the first time on a CD!
Details
SRP: €32.99
Release date is approximate, any changes will be updated on the store page.
• Shipment may take longer if the parcel contains an import product and faces delays due to customs and duties.
• Also, please be aware of potential release date changes which shall be updated on the website.