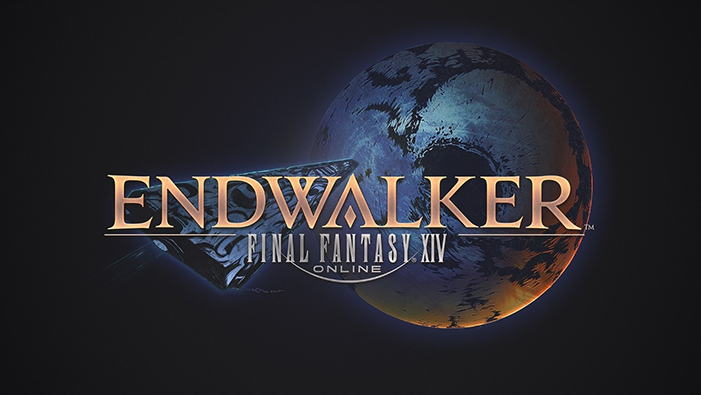 Two-Part Patch Arrives in October 2023 and January 2024 Ahead of an Action-Packed Run-Up to Dawntrail Expansion's Launch
Following on from announcing a brand-new expansion for critically-acclaimed MMO FINAL FANTASY™ XIV Online – Dawntrail™ – SQUARE ENIX® has revealed the first details for Patch 6.5, titled "Growing Light," which includes the climax for the award-winning Endwalker™ expansion that will pave the way for new adventures ahead.
During a special Letter from the Producer LIVE broadcast at the FINAL FANTASY XIV Fan Festival 2023 in Las Vegas, Producer and Director Naoki Yoshida shared that the main scenario for Patch 6.5 is set to arrive in two parts: part one with Patch 6.5 in Early October 2023 and part two with Patch 6.55 in Mid-January 2024.
A full replay of the broadcast can be found here: https://www.twitch.tv/videos/1884848378?t=0h44m44s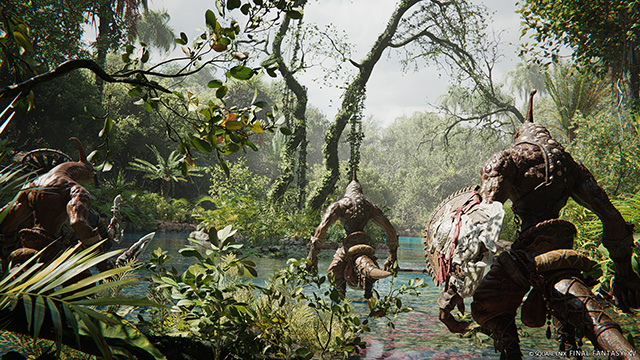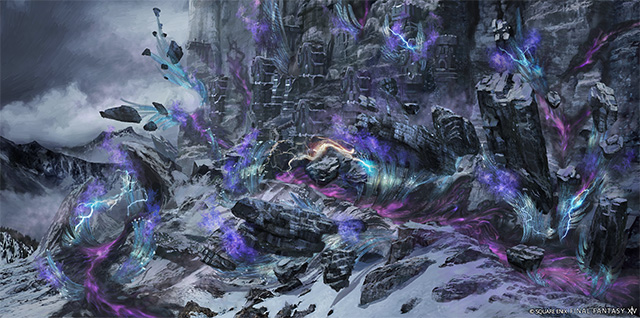 Concept Art for Two New Dungeons coming in Dawntrail
Patch 6.5 will also mark the culmination of work to expand the Duty Support system within FINAL FANTASY XIV Online – a feature that enables tackling content with a party of NPC allies as opposed to other players. With the patch's release, it will be possible to complete all main scenario dungeons from A Realm Reborn™ through Endwalker using the system, enabling players to comfortably experience the stories of Eorzea on their own.
Yoshida also discussed the upcoming collaboration with Mediatonic's party royale obstacle course smash hit Fall Guys. The "Warriors of Light Fame Pass" is set to release in Fall Guys on 22nd August 2023, with a new Fall Guys-inspired Gold Saucer attraction arriving in FINAL FANTASY XIV Online as part of the Patch 6.5x series. For more information on the collaboration, please visit: https://sqex.to/qSFeH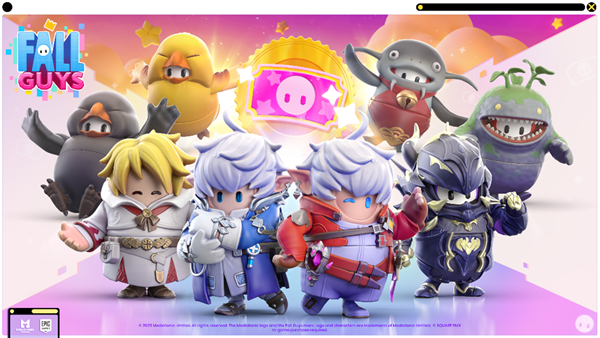 Further features announced for the Patch 6.5x series include:
Patch 6.5 - Early October 2023
New Main Scenario Quests (Part 1) – The next chapter in the story of the Warrior of Light.
New Dungeon - New challenges await in The Lunar Subterrane.
New Trial - A challenging new battle against Zeromus awaits in both Normal and Extreme difficulties.
New Unreal Trial – Fight in The Singularity Reactor (Unreal) against the fearsome Thordan.
New Alliance Raid: Myths of the Realm #3 – Explore the mysteries of Thaleia.
Duty Support Expansion – With the addition of Duty Support to The Drowned City of Skalla, The Burn, and The Ghimlyt Dark dungeons, it is now possible to play through all main scenario dungeons from

A Realm Reborn

to

Endwalker

solo.
Various Job Adjustments
Player Versus Player Updates
・PvP Series 5 Begins
・Crystalline Conflict Minimap and UI Updates, New Arena: The Red Sands
・There will be no new Crystalline Conflict season at the time of Patch 6.5. Season 8 will begin with Patch 6.48, scheduled for release on Tuesday, 8 August, and continue through the release of Patch 6.51.

Island Sanctuary Updates – New sanctuary ranks and visions, new gathering area, new materials, craftable items, crops, animals, isleworks handicrafts, structures and more.
Miscellaneous Updates - New Custom Deliveries: Margrat, Aetherial Reduction Update, Fishing Log update, Armoire update and more.
Patch 6.51 - Late October 2023
Splendorous Tools
New Variant Dungeon: Aloalo Island – Players can enjoy a new variable-difficulty dungeon designed for 1-4 players, with the difficulty of enemies scaling depending on party size.
New Criterion Dungeon: Aloalo Island - High difficulty four-player content featuring a visually similar area to the Variant Dungeon, but with a set route. Criterion dungeons will feature two options of difficulties, "Criterion" and "Criterion (Savage)," each with their own unique set of rules and characteristics.
Patch 6.55 - Mid-January 2024
New Main Scenario Quests (Part 2)

Endwalker

Tribal Alliance Quests
Tataru's Grand Endeavour Continues
Somehow Further Hildibrand Adventures
Further Manderville Weapons
Patch 6.5x Series
Fall Guys

Collaboration - Experience the fun of the Blunderdome with a FFXIV twist, as select courses come to the Manderville Gold Saucer.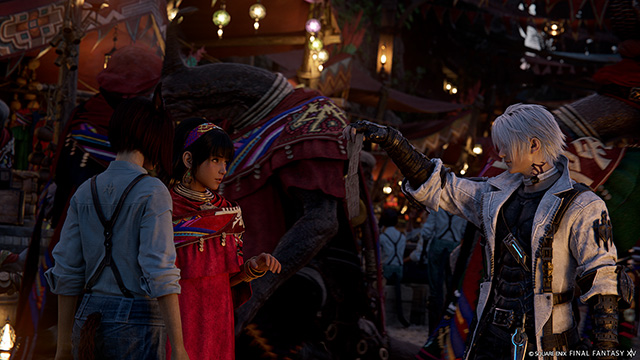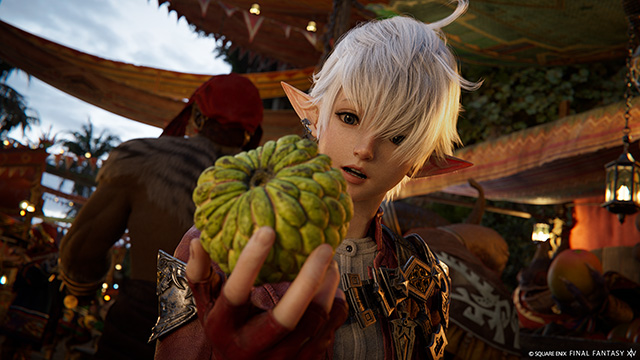 Announced this weekend during the FINAL FANTASY XIV Fan Festival 2023 in Las Vegas, new expansion FINAL FANTASY XIV: Dawntrail will bring the game's first graphical update as well as an abundance of new content when it releases in Summer 2024, including an increased level cap, multiple new jobs, sprawling new areas, new allied tribes, new dungeons, and new core battle content such as FATEs, Hunts, Treasure Hunts, and sidequests, and much more.
More information on Dawntrail will be shared at the FINAL FANTASY XIV Fan Festival 2023 in London on 21st – 22nd October 2023, as well as during the Fan Festival 2024 in Tokyo, scheduled for 7th – 8th January 2024. For future updates on how to watch the livestreams of these events, please keep an eye on the Lodestone: https://eu.finalfantasyxiv.com/lodestone/
With more than 27 million total registered players, there has never been a better time for newcomers to begin their adventures in the critically acclaimed FINAL FANTASY XIV Online saga. The expanded Free Trial now includes all content from A Realm Reborn™ and the Heavensward™ expansion (and updates through Patch 3.56), as well as an additional playable race (Au Ra), and three additional playable jobs (Dark Knight, Astrologian, and Machinist). Free Trial players can enjoy hundreds of hours of award-winning gameplay and story experiences equivalent to two full FINAL FANTASY titles, without limit on playtime. More information can be found at: http://sqex.to/FFXIVFreeTrial