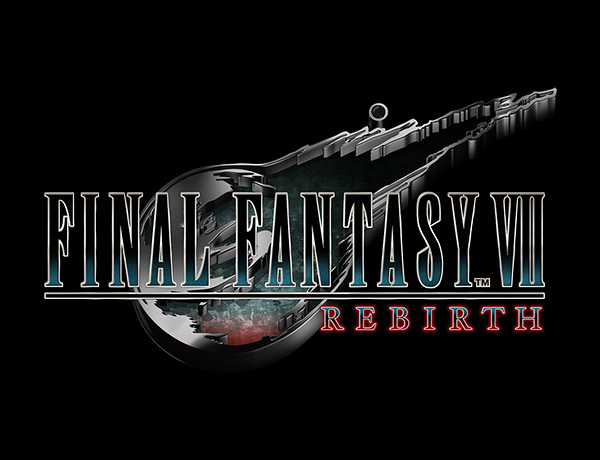 New Entry in Legendary RPG Remake Features Rich Storyline, More Playable Characters, Expanded Combat System and an Expansive World Designed for Exploration
Today, during the PlayStation's State of Play broadcast, SQUARE ENIX® debuted a brand-new trailer for its upcoming action-RPG, FINAL FANTASY™ VII REBIRTH, and revealed that the highly anticipated new story in the critically acclaimed FINAL FANTASY VII remake project will debut on February 29, 2024, for the PlayStation®5 (PS5™) console. The company also announced that the first entry in the FINAL FANTASY VII remake project, FINAL FANTASY VII REMAKE, has surpassed 7 million shipments and digital sales worldwide.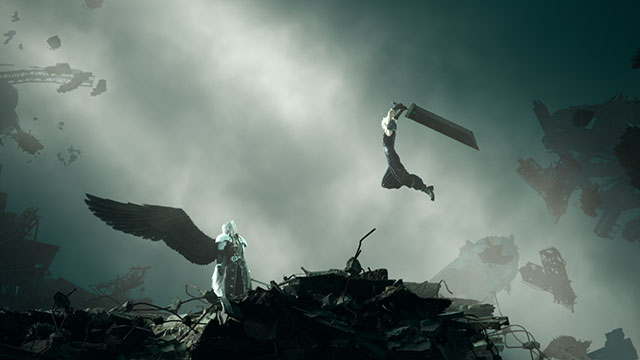 The action-packed trailer features iconic characters Cloud, Aerith, Barret and Tifa in a sci-fi and fantasy-inspired world teeming with danger at every turn. The unlikely heroes join forces with new playable companions, including Yuffie, a member of Wutai's elite corps of ninja operatives, Red XIII, a beast with a flaming tail who offers words of wisdom to Cloud's party from time to time, and Cait Sith, a wisecracking, feline-shaped robot often seen poised atop his big moogle pal, to hunt down Sephiroth, the one-winged angel bent on ruling the planet.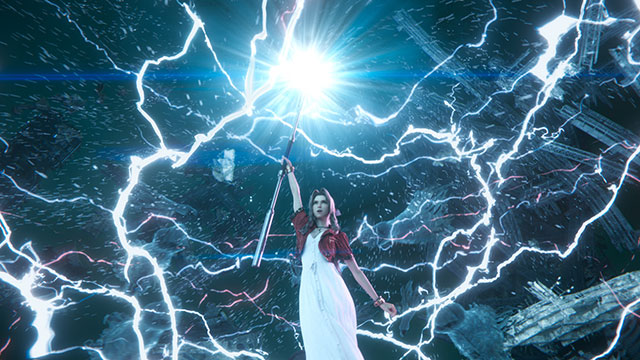 Players will take these characters into battle and use powerful synergy abilities to strengthen their bonds further while tackling dangerous fiends. As players journey across a vast, vibrant world ripe for exploration and discover classic locales reimagined in dazzling detail, they will also encounter dozens of hours of rewarding side content and mini-games, in addition to the rich side stories about the planet's incredible people and cultures.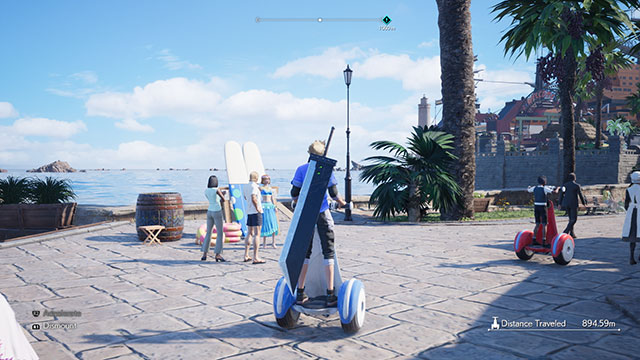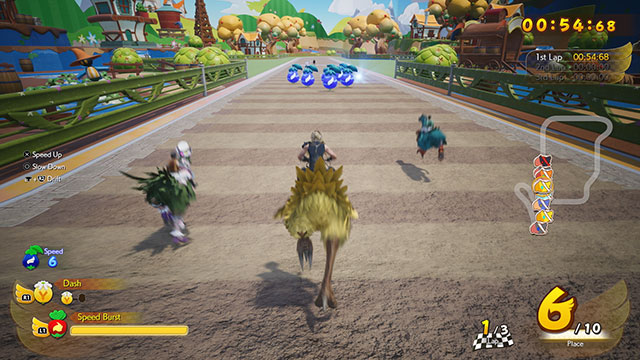 Watch the new Release Date Announcement trailer here.
Alongside the release date, SQUARE ENIX unveiled the key art for the game. Created by Creative Director, Tetsuya Nomura, the new artwork represents the three worlds that form the axis of the story in FINAL FANTASY VII REBIRTH. Sephiroth is in the center, as he represents the instigator of the events of the past. Cloud and Zack are on the side as they represent their destinies being torn apart by Sephiroth. The image of blood, fire, and red that evokes Sephiroth, stains the sky and spreads over the world. The subtle red shade in the logo of this work is also inspired by the same imagery.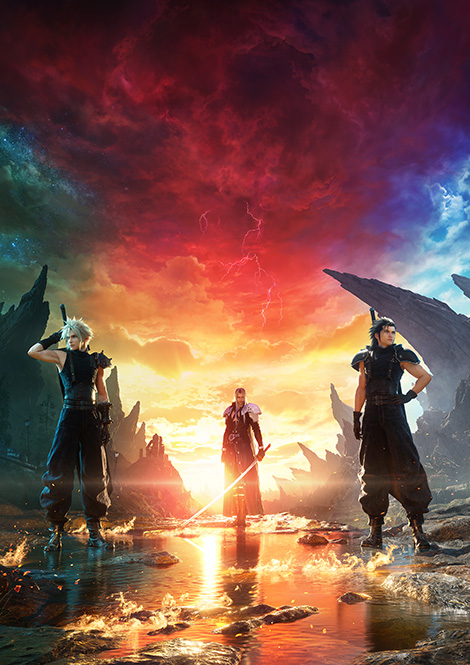 "FINAL FANTASY VII REBIRTH has been set for release on February 29, 2024. This second installment of the FINAL FANTASY VII remake project will feature elements from the previous game, as well as greatly enhanced features such as the vast world map to explore and synergy abilities with party members. The story will unfold more dramatically than ever before, with a rapid pace of major twists and turns. We know fans are dying to see one scene in particular…
FINAL FANTASY VII REBIRTH can be enjoyed on its own as a standalone adventure, with the party leaving Midgar to explore the wide world beyond. But for those wishing to deepen their understanding of the story, a recap of the previous game will also be provided. We hope that both fans and those who have never played FINAL FANTASY before will enjoy this game." -Yoshinori Kitase, Producer
"We are finally able to announce the release date to all of you! We have been working tirelessly on FINAL FANTASY VII REBIRTH since the release of FINAL FANTASY VII REMAKE, and we can't wait for you to experience our labor of love. In this title, Cloud and his friends, who have fled Midgar, will be setting out on an adventure across an expansive world of untold adventure in pursuit of Sephiroth, the legendary SOLDIER. While the main storyline is bigger and more ambitious than the previous game's narrative, FINAL FANTASY VII REBIRTH also embraces the concept of "free exploration," with compelling stories, fun mini-games, powerful monsters and so much more to find throughout the world map. We hope you will explore this world in great detail, as nearly 100 hours of adventure awaits. We hope you will take this new FINAL FANTASY game experience in your own hands to enjoy." -Naoki Hamaguchi, Director
"This is the second title of a trilogy, and covers between the start of the journey outside Midgar to the midpoint of the original FINAL FANTASY VII. If FINAL FANTASY VII REMAKE was an introduction to the world and a preparation for this journey, FINAL FANTASY VII REBIRTH serves as an illustration of the incidents that started the journey, an exploration of the people tied to it, and the journey itself, heading toward its climax. Many elements were carefully selected for this title and because this is a series, we have the unique opportunity to review and incorporate feedback from the previous title, such as by increasing the number of characters. I am sure that the bar for the next work will be raised even higher now that we have included so many spectacular elements in this work, but even so, the entire team continues to work diligently and without compromise on its development.
There is also the looming question of what fate awaits. Whether you have experienced the original title or will embark on this adventure with fresh eyes, we hope you will face the ending of this work on your own terms." -Tetsuya Nomura, Creative Director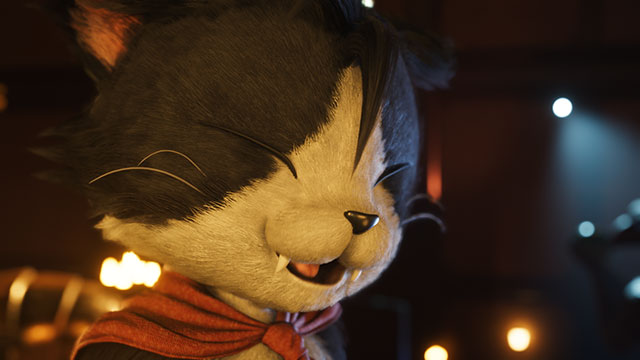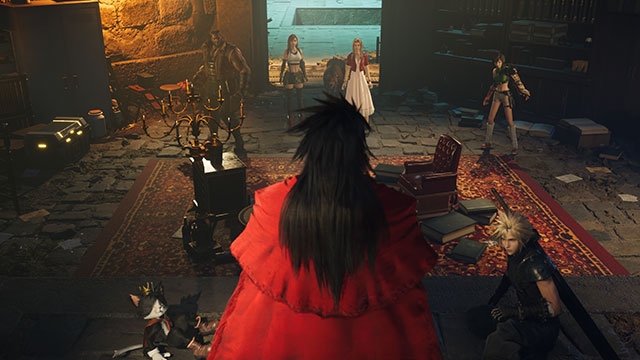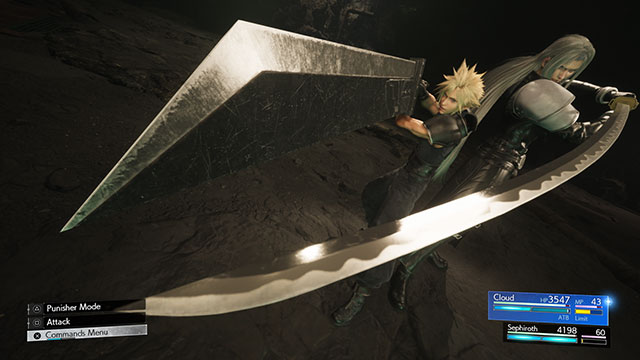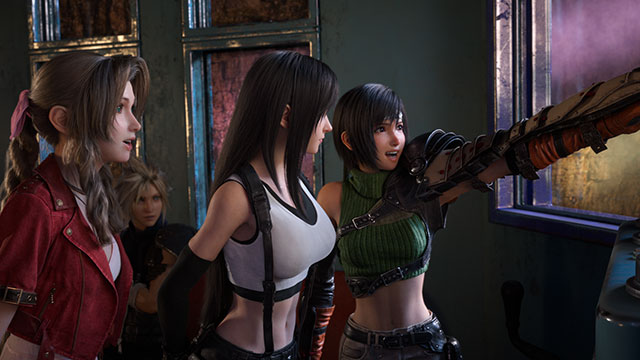 SQUARE ENIX also shared details about the unique physical and digital editions of FINAL FANTASY VII REBIRTH. Players wishing to brush up on the story so far can pre-order the Twin Pack, which includes FINAL FANTASY VII REMAKE INTERGRADE, the graphically enhanced and expanded version of FINAL FANTASY VII REMAKE.
Players can preorder the following editions:
Physical - across two game discs; includes a reversible cover, and the preorder incentive of the digital Midgar Bangle Mk. II armor at participating retailers

Standard Edition
Deluxe Edition – Includes Mini-soundtrack CD, artbook and steelbook case
Collector's Edition – Includes large, highly detailed collectible statue of Sephiroth, Deluxe Edition contents, along with digital DLC items including Summoning Materia DLC, allowing players to summon the Moogle Trio, and the Magic Pot, along with equipment, like the Reclaimant Choker accessory and the Orchid Bracelet armor. The Collector's Edition will be available to pre-order in limited quantities from the Square Enix Store.

Digital – includes the Moogle Trio Summoning Materia DLC

Standard Edition
Digital Deluxe Edition – Includes digital Mini-soundtrack, digital artbook, and digital DLC items including the Magic Pot Summoning Materia, Reclaimant Choker accessory and the Orchid Bracelet armor
・Digital Deluxe Edition Upgrade - Can be purchased to upgrade previously purchased Standard Edition, adding Digital Deluxe Edition contents*

FINAL FANTASY VII REMAKE & REBIRTH

Twin Pack – Offering great value during the pre-order phase, the Twin Pack includes

FINAL FANTASY VII REBIRTH

, available at launch, and the full game download of

FINAL FANTASY VII REMAKE INTERGRADE

which will be available to play as soon as the Twin Pack is pre-ordered.

FINAL FANTASY VII REBIRTH

Digital Deluxe Twin Pack – Includes

FINAL FANTASY VII REMAKE INTERGRADE

full game download plus all Digital Deluxe Edition contents
Harnessing the power of the PS5™ console, FINAL FANTASY VII REBIRTH uses cutting-edge graphics and cinematic wonder pushed to new heights to deliver an unforgettable experience created by the development team at SQUARE ENIX. FINAL FANTASY VII REBIRTH will be available for the PS5™ console on February 29, 2024.
*The FINAL FANTASY VII Rebirth Digital Deluxe Edition Upgrade will be available after the pre-order period has ended.
© SQUARE ENIX
CHARACTER DESIGN: TETSUYA NOMURA / ROBERTO FERRARI
LOGO ILLUSTRATION: © YOSHITAKA AMANO