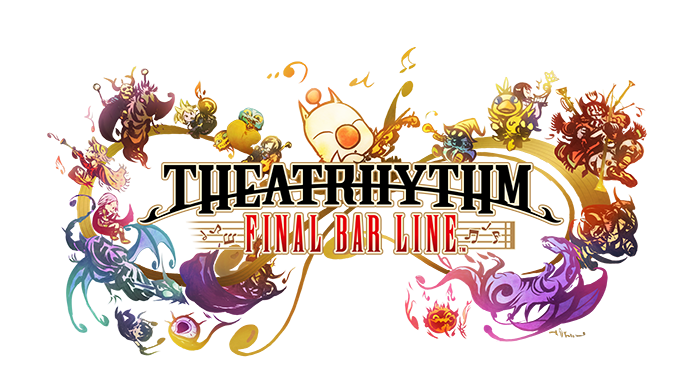 Enjoy a Selection of 30 Songs Featured in the Full Game, including Legendary Tracks from FINAL FANTASY VII and FINAL FANTASY XIV
Today, SQUARE ENIX® released a free demo for the upcoming rhythm-action title, THEATRHYTHM FINAL BAR LINE™, through the PlayStation® Store* and Nintendo eShop. Players can try their hand at a selection of 30 beloved songs and have their save data carry over to the full game, which launches on February 16, 2023.
To watch the official THEATRHYTHM FINAL BAR LINE Demo Launch Trailer, visit: https://youtu.be/8PyrJ7EaY-s
In the free demo, players can test out the game's single player content** and experience various popular songs, including:
- "Opening – Bombing Mission" from

FINAL FANTASY® VII

- "Blinded By Light" from

FINAL FANTASY XIII

- "Torn from the Heavens" from

FINAL FANTASY XIV

- "APOCALYPSIS NOCTIS (Uncovered Trailer)" from

FINAL FANTASY XV

- Plus much more…
The free demo was announced through a special livestream hosted on the official SQUARE ENIX Twitch channel earlier this week, and featured Ichiro Hazama, the game's Producer, along with Masanobu Suzui, Series Director, and Tsukasa Okayasu, Director, from indieszero Co. Ltd. To watch a recording of the livestream, visit: https://youtu.be/DygsCZia_p4
Featuring 385 FINAL FANTASY tracks in the base game, the Digital Deluxe and Premium Digital Deluxe Editions include music from various SQUARE ENIX series, such as NieR™, SaGa, LIVE A LIVE™, OCTOPATH TRAVELER™ and more. With three game modes to enjoy and over 100 FINAL FANTASY characters, players can form their dream music battle party, and by using both local and online multiplayer play modes, with additional DLC to explore following the game's launch, players have plenty to look forward to as they embark on a colorful and musical journey.
THEATRHYTHM FINAL BAR LINE will be available for the PlayStation®4 (PS4™) console and Nintendo Switch™ system on February 16, 2023. Pre-orders are now available digitally via the Nintendo eShop and PlayStation Store, as well as physically through select retailers. Players who pre-order a digital copy of the game will receive 15 ProfiCards to customize and use in-game.
* Due to backwards compatibility, the PS4™ consumer demo is playable on PlayStation® (PS5™) consoles.
** Local co-op is playable for select songs in the Music Stage mode; online multiplayer will be available in the full version of the game.