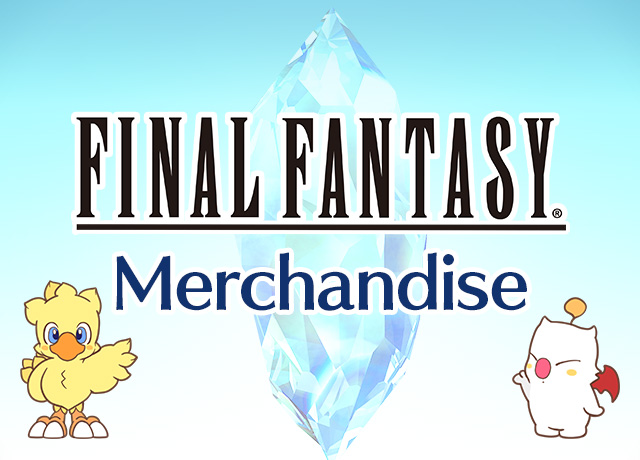 April 10 marks one year since FINAL FANTASY VII REMAKE was released! To celebrate, we here at FF Portal have gathered a collection of Shinra Company themed merchandise.
Why not grab some "Shinra" logo goods and give your everyday a little Shinra Company flair?
FINAL FANTASY VII Memo Block: Shinra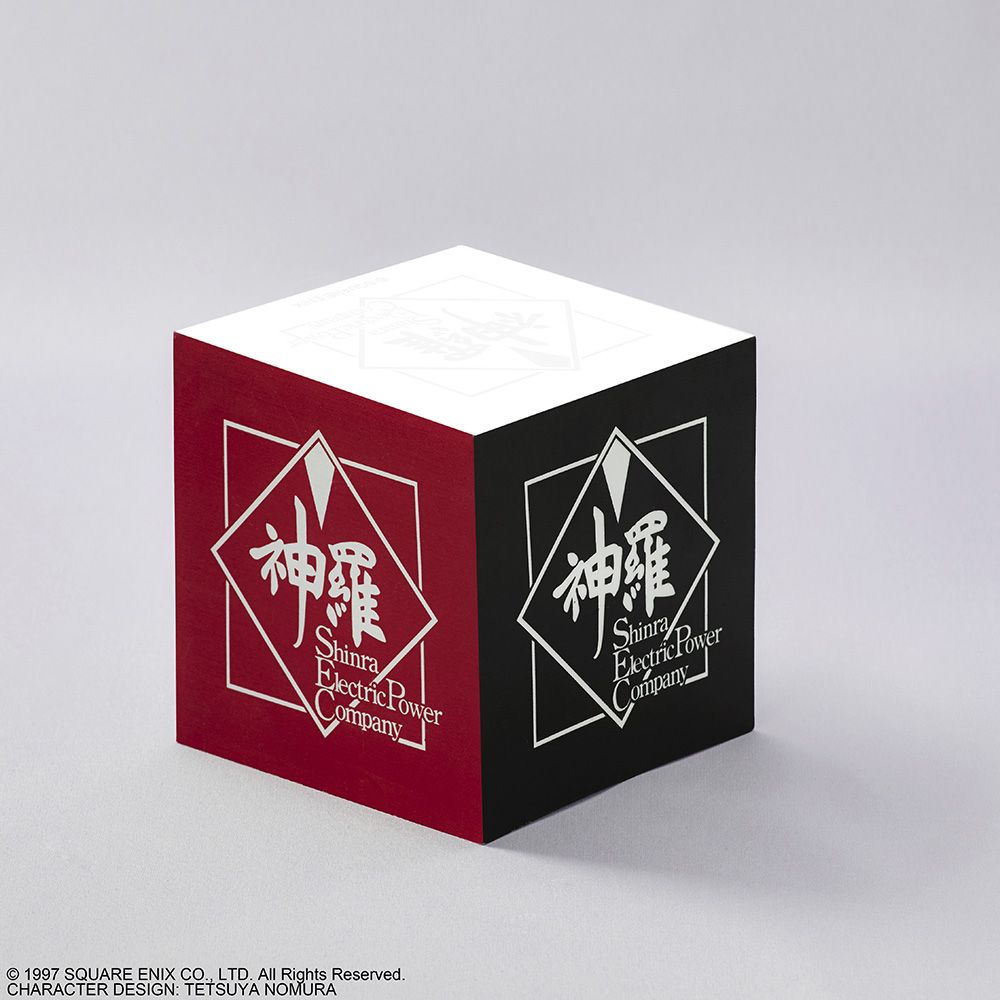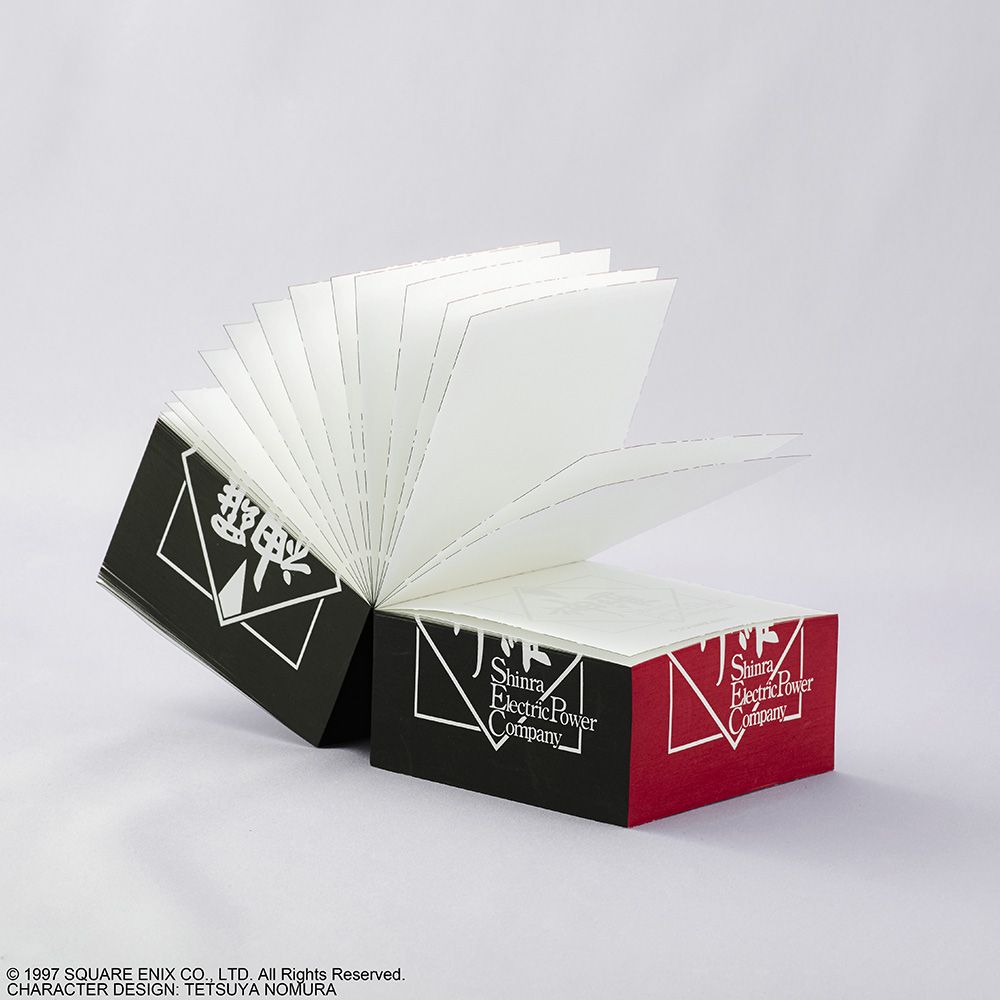 From FINAL FANTASY VII comes the Shinra Memo Block.
It proudly uses the company's famous logo on all sides with red and black accents, coming with 800 pages.
Use the memo block to take down any orders given from the executives in your hope of moving up the Shinra corporate ladder!
This memo block is a must for any FINAL FANTASY VII fan or aspiring Shinra employee.
Details
Item Size: W 80mm x D 80mm x H 80mm
SRP: €14.99
FINAL FANTASY VII Shinra Business Card Binder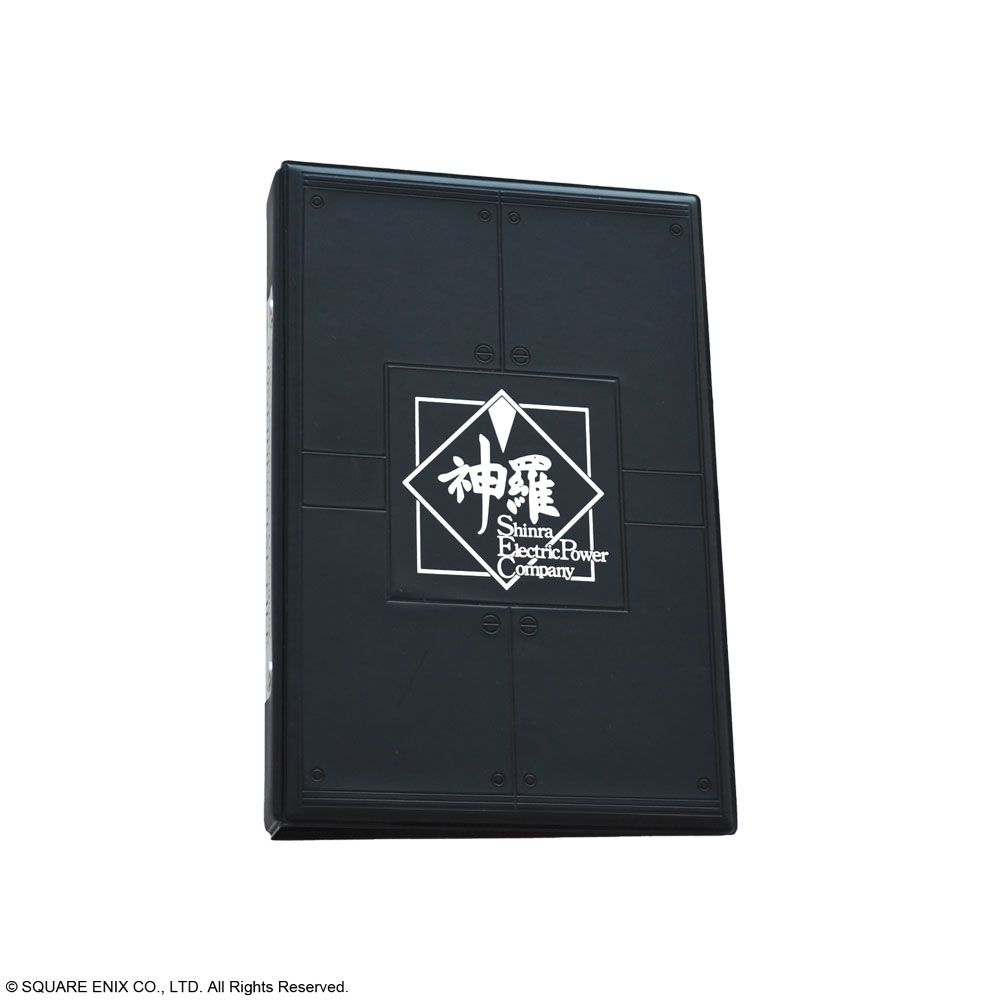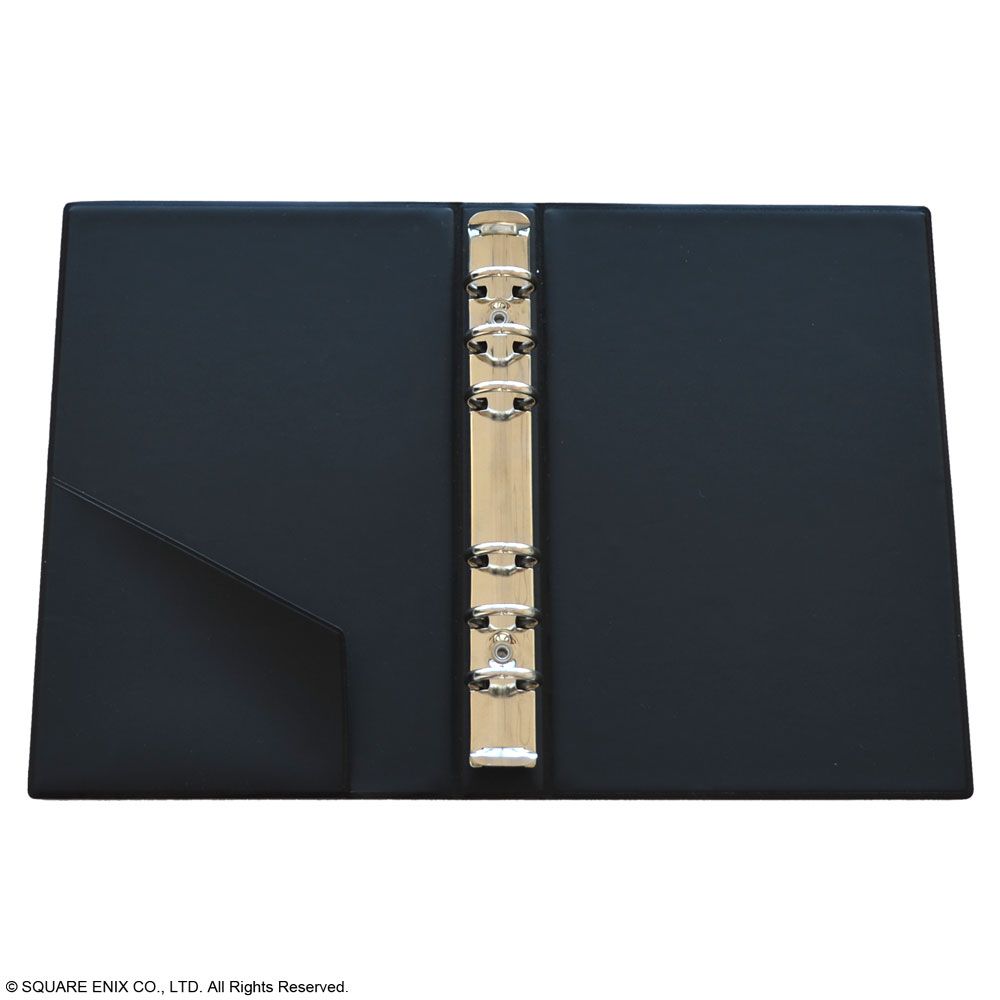 Bring FINAL FANTASY VII into your home or office with this Shinra business card binder. This binder's front cover is emblazoned with the Shinra Company logo and accented with industrial details on all sides, from the spine confirming the confidential nature of what's inside, as the back cover makes it clear this is for Shinra use only! Coming with ten 3-pocket pages to file any business cards from important contacts, this is a must for any FINAL FANTASY VII fan or aspiring Shinra executive!
Details
Material: PVC & aluminum
Item Size: W 130 mm x D 30 mm x H 195 mm
SRP: €21.99
FINAL FANTASY VII Hand Towel: Shinra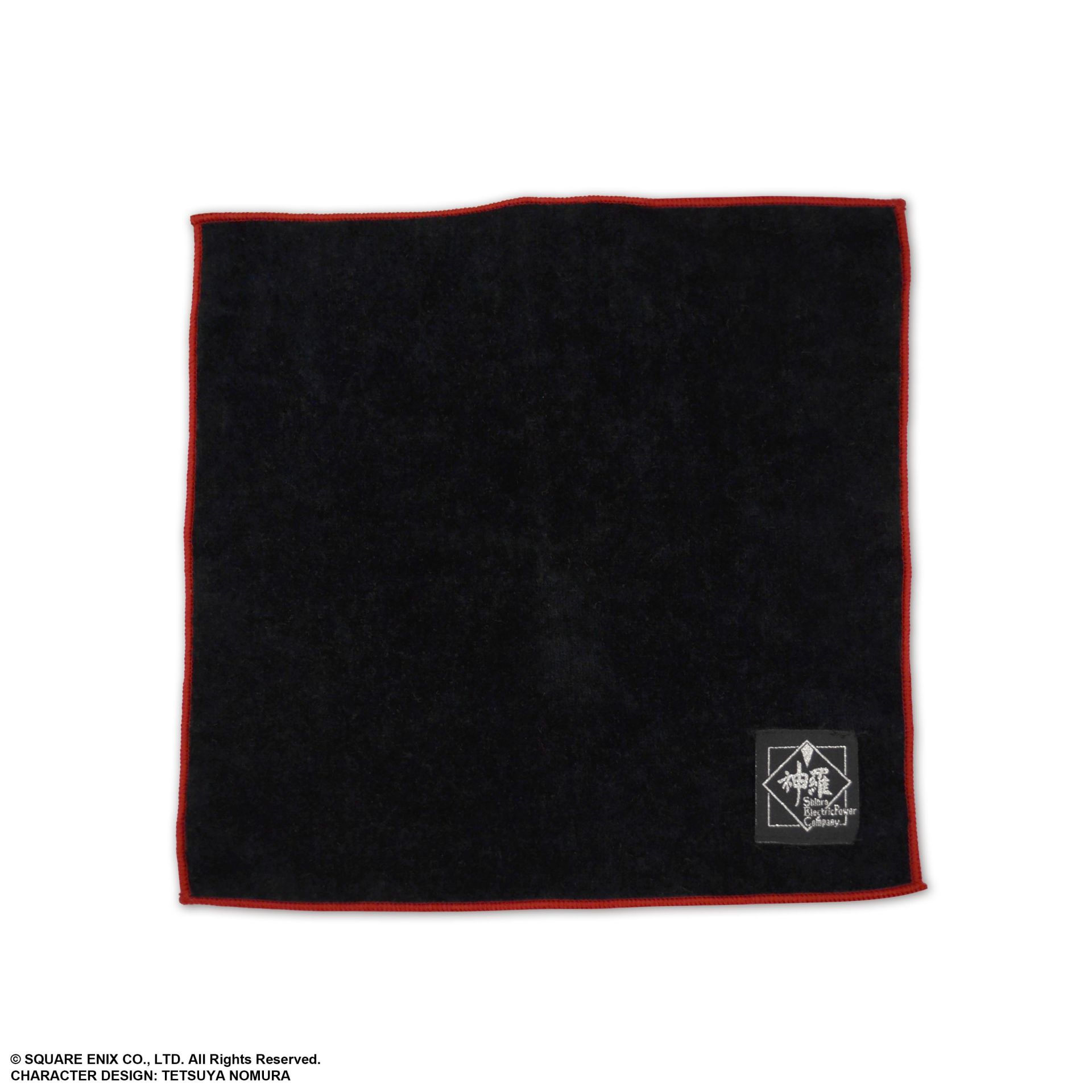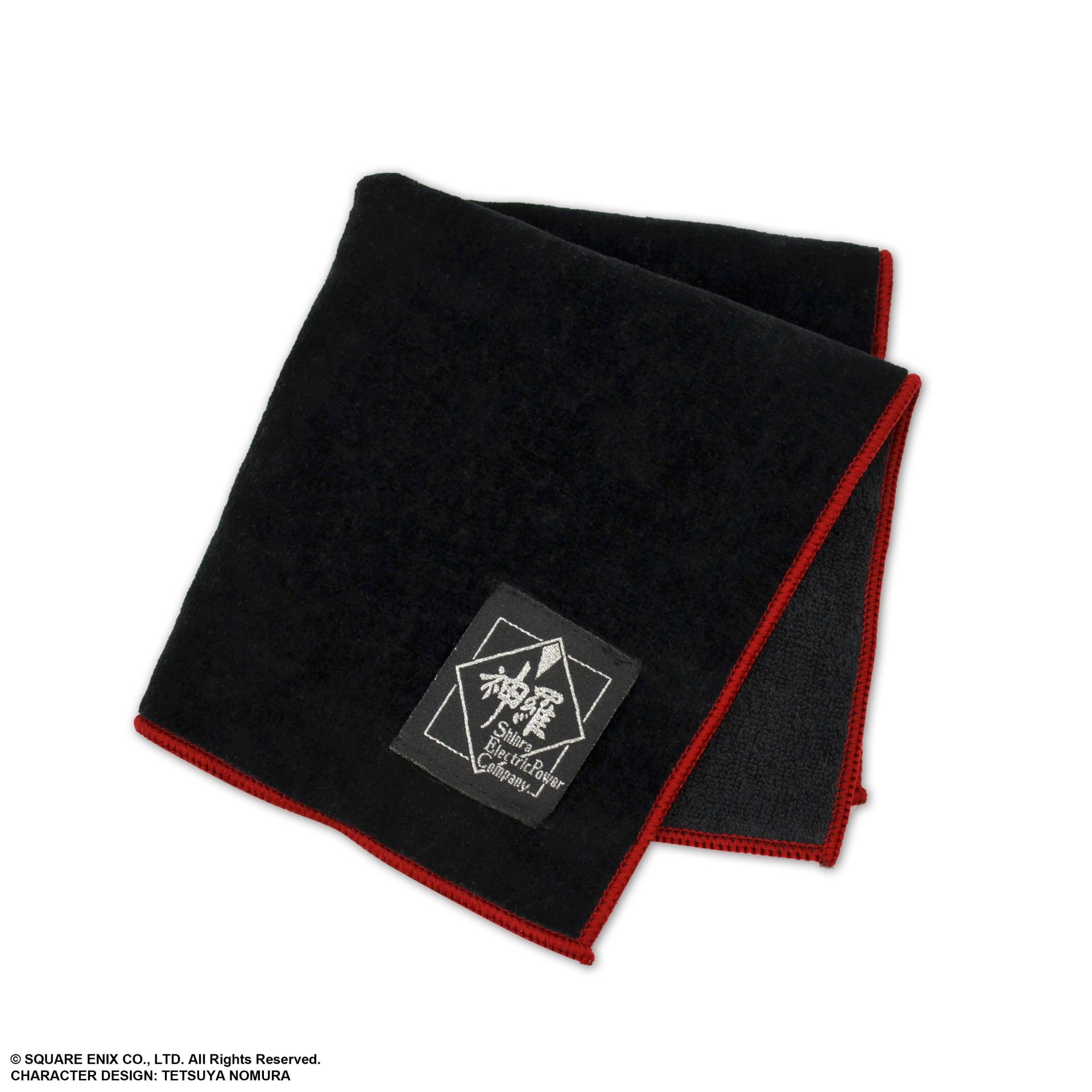 This hand towel features the Shinra logo with their strong and robust company colours. The red stitching will stand out and keep any FINAL FANTASY VII fan or aspiring Shinra employee on the path to business success!
Details
Item Size: W 240.5mm x H 250.5mm
SRP: €18.99
FINAL FANTASY VII Square Smartphone Case - Shinra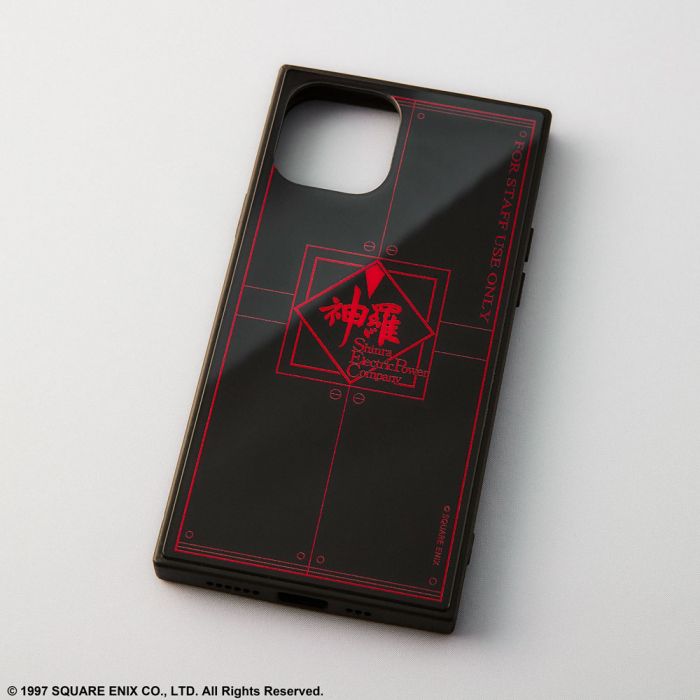 Case for iPhone with the Shinra logo in metallic red.
Features strap holes on the left side.
Details
SRP: from €30.99
FINAL FANTASY VII Clutch Bag: Shinra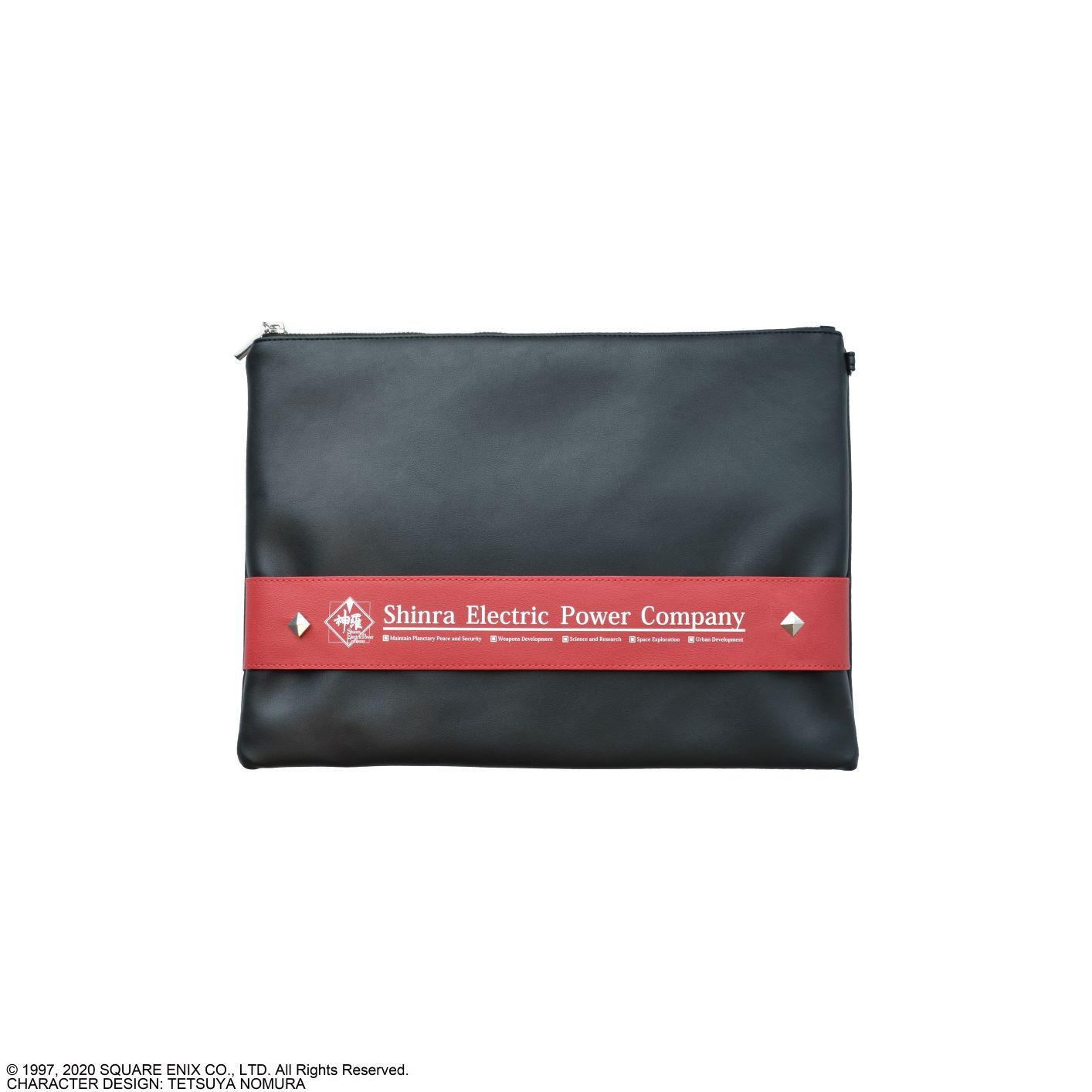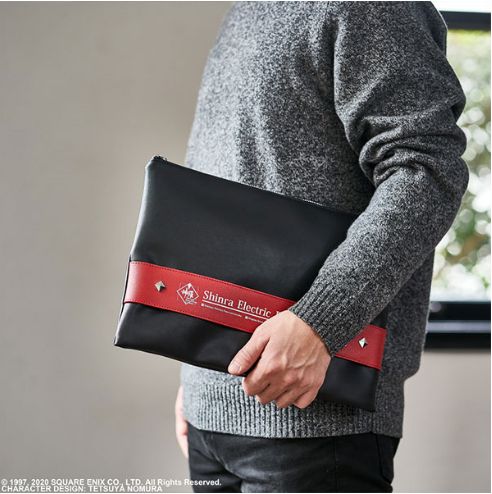 This FINAL FANTASY VII clutch bag has a stylish design with a studded belt emblazoned with the name and logo of "Shinra Company". With convenient top zipper and durable lining makes this a necessity for any up and coming Shinra employee. Doesn't matter if you're going to a company party or review of a Mako reactor this clutch is perfect to be used every day.
Details
Item Size: W 340mm x H 250mm x D 15mm
SRP: €74.99
FINAL FANTASY VII Smartphone Rings: Shinra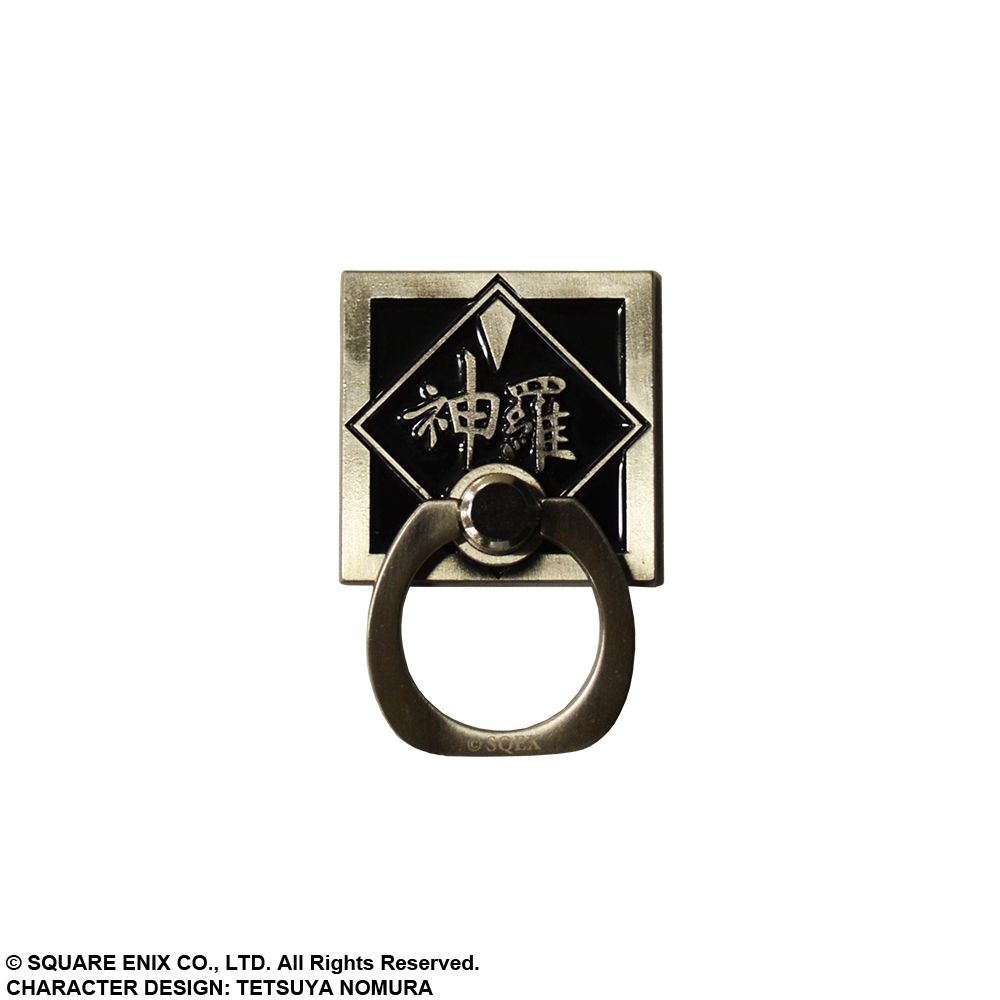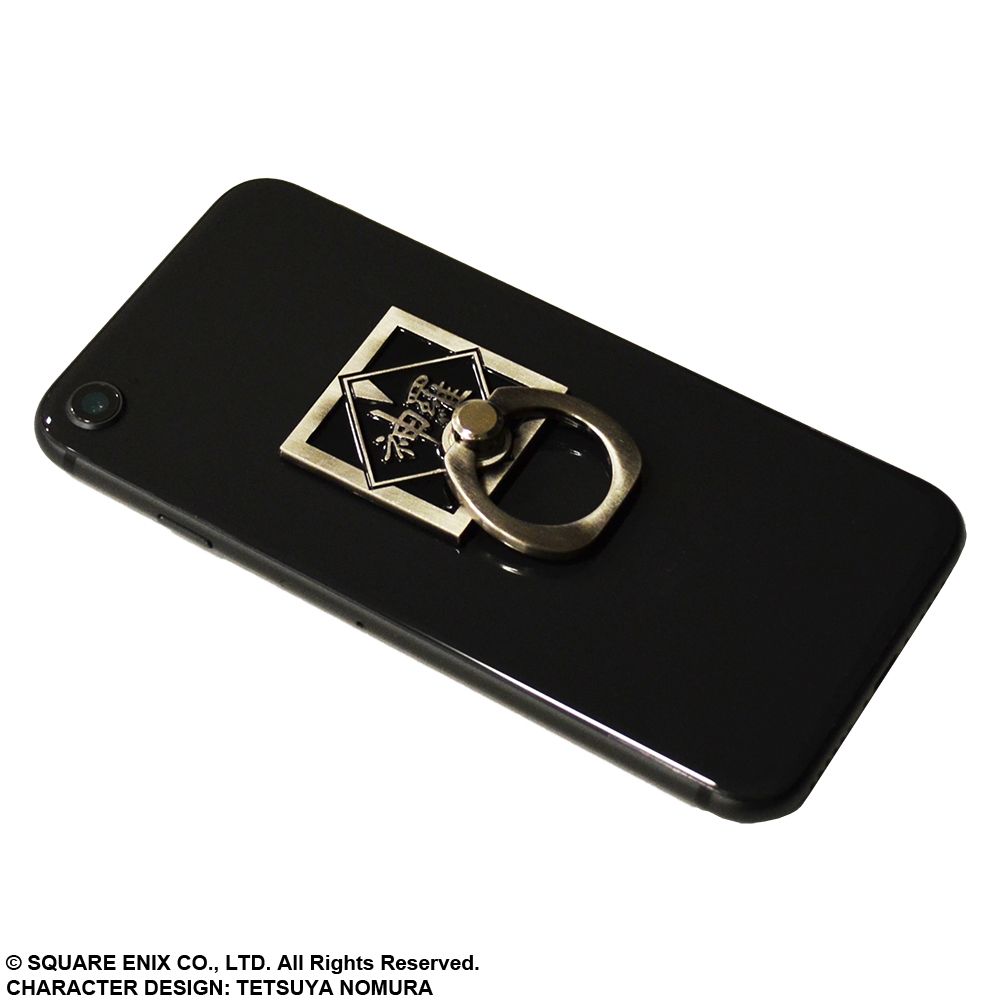 Now you can show off your FINAL FANTASY VII fandom while knowing your phone is secured as you use it with Shinra Company or Meteor Smartphone Rings!
Attachable smart phone ring for improved & drop-free grip
Doubles as kickstand for hands-free usage on tables
Includes Hook Mount for docking on car dashboards / Compatible with smartphones with flat & non-textured backs
Phone Grip Rotates and swivels for personalized comfort and versatility
Details
Item Size: W 33mm x 33mm x 2mm
Material: Aluminum
SRP: €17.99
FINAL FANTASY VII Makie Metallic Decoration Stickers: Shinra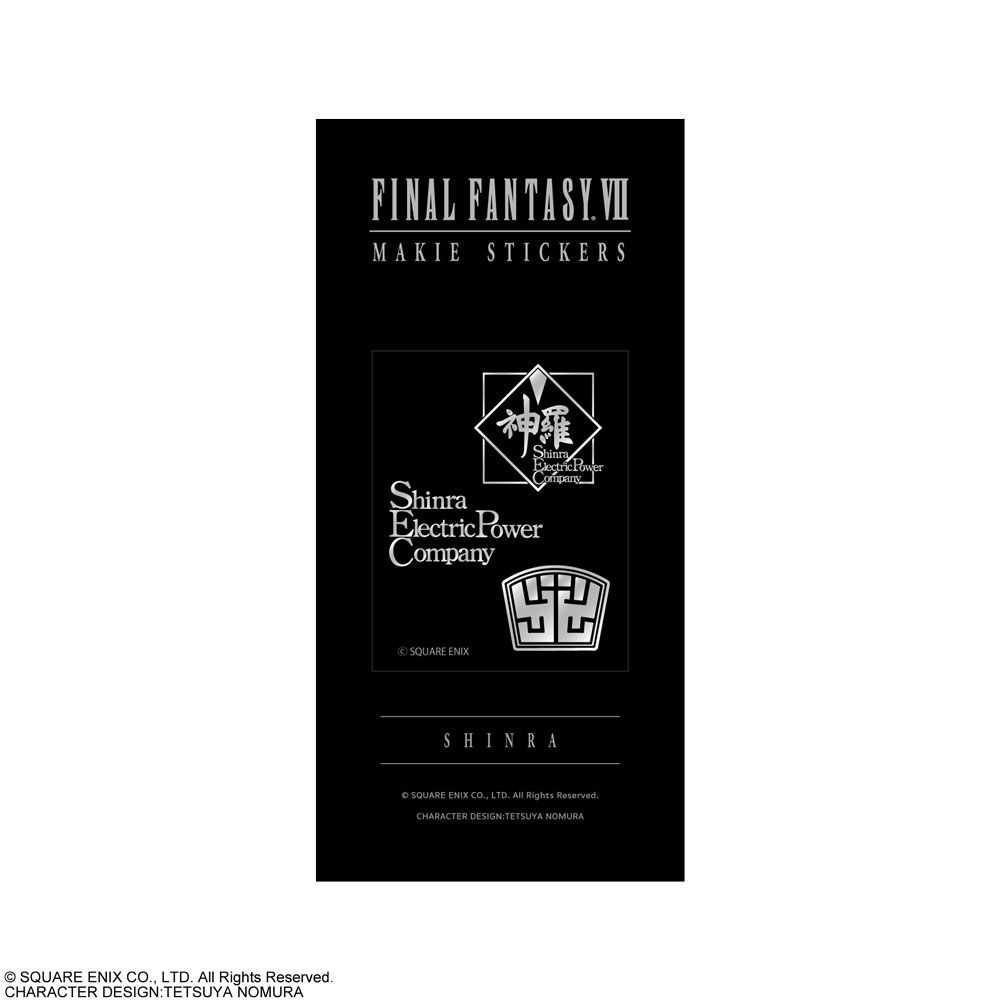 Makie is a traditional Japanese technique made by using metallic leaf, these FINAL FANTASY VII Stickers feature an amazing silver sheen from the Aluminum used.
The available classic emblems from Cloud, Sephiroth and the Shinra Company can be used to add that little extra to everything from plastic, metal, glass and ceramic items.
They're great on phones, consoles and laptops. It's easy to show your fandom with these strong and unique Makie Stickers!
This exquisite piece brings you a little closer to your favorite FINAL FANTASY VII REMAKE characters!
Details
Item Size: H 2.9" x W 2.4" (H 74mm x W 60mm)
Material: Aluminum powder, epoxy resin
SRP: €7.99
There's also lots of FFVII REMAKE goods—go check them out in the Square Enix Store!