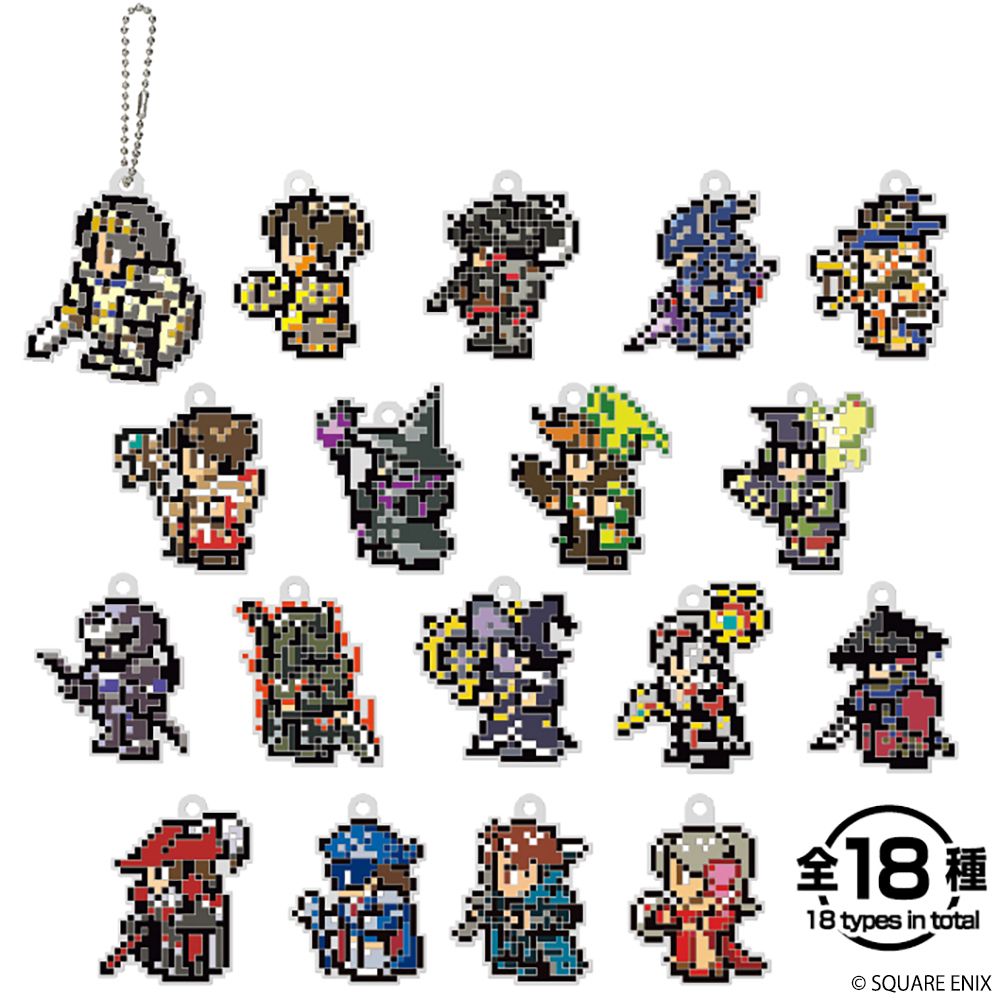 No matter where your adventures take you, keep your love for your favorite FINAL FANTASY XIV jobs close by with these cute rubber pixel art keychains! The full set is comprised of 18 different job keychains, and each job has its icon printed on its back side.
* Each miniature is packaged in a blind box package that contains 1 random keychain out of the set of 18.
* Each display box contains 18 blind box packages, but it is not guaranteed to contain the full set of keychains as they are randomly distributed.
Details
SRP: €88.99
Material: PVC Rubber & Iron
Size: Approximately 5.08 (CM) in tall
Release: July 30, 2021
* Release date is approximate.
* Please be aware of potential release date changes which will be updated above.