To get into the spirit of the season, FFRK is holding a big Holiday Giveaway!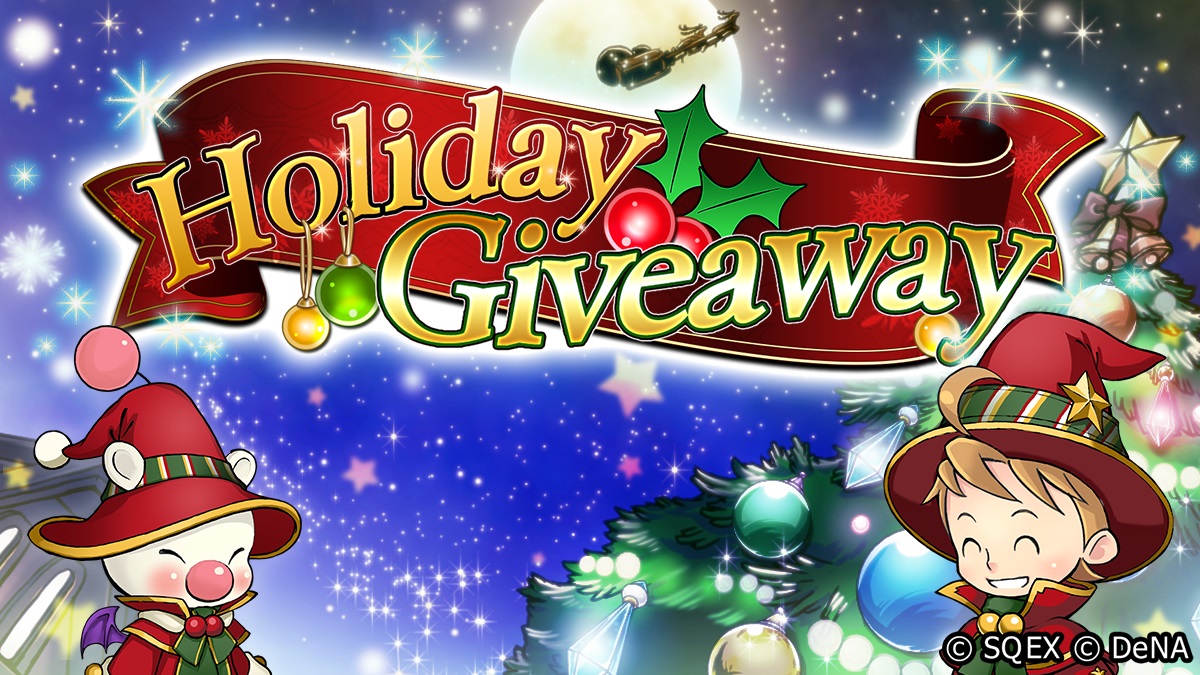 The first part gives you the chance to win original FFRK merchandise, starting with a T-shirt signed by FFRK Creative Producer, Tetsuya Nomura!
Entering is easy! Just clear FFX: Zanarkand in the Realm Dungeons, and then head to the giveaway site and enter the required information.
What's more, you can double your chance of winning by clearing Hope Shines Through (+++) (Difficulty: 120) in the ongoing FFX: Breaking the Chains of Sorrow event!
Give this giveaway a try!
Holiday Giveaway #1: Win a T-shirt signed by Tetsuya Nomura
Entry Period: 6:00 PM 12/3 PST to 5:59 PM 12/6 PST (2:00 AM 12/4 UTC - 1:59 AM 12/7 UTC)
Entry Condition: Clear FFX: Zanarkand in the Realm Dungeons
Sweepstakes A: FFRK T-shirt signed by Tetsuya Nomura
Sweepstakes B: Set of original FINAL FANTASY Record Keeper items from Japan (T-shirt, Mug, and Towel)
For more details, visit the giveaway site:
https://holiday.finalfantasyrecordkeeper.com/?utm_source=sqex&utm_medium=sqex&utm_campaign=holiday
The second part you can get one Mythril by answering an easy quiz! And there is also another chance for the of winning 5 more Mythril if you get the correct answer! Begins at 6:00 PM 12/5 PST (2:00 AM 12/6 UTC).
Don't miss the updates on the FFRK official Facebook page and in game.
Happy Holidays!
FINAL FANTASY Record Keeper is available as a free download on the App Store for iPhone, iPad and iPod Touch and on Google Play for Android devices.