FINAL FANTASY TRADING CARD GAME, abbreviated FFTCG, is played all around the world.
We're excited to bring you an FF Portal-exclusive sneak peek of four cards from the newest FFTCG set, Crystal Dominion, which will be released on November 26th!
Once again, we bring you new card introductions from FFTCG producer Taro Kageyama and comments on their art from the illustrators who drew them!
A Sneak Peek at Crystal Dominion
Hello everyone! This is FFTCG producer Taro Kageyama. Since the Crystal Dominion booster pack will be released on November 26, I wanted to take the opportunity to introduce two of the new cards to you. They are Edge (15-045H), drawn by Mr. Yukihiro Kajimoto, and Mayakov (15-121R), drawn by Ms. Kumiko Koike. Please have a look!
Edge [15-045H]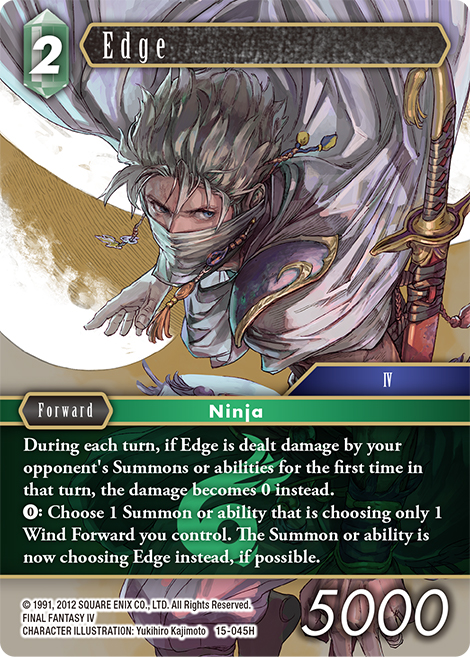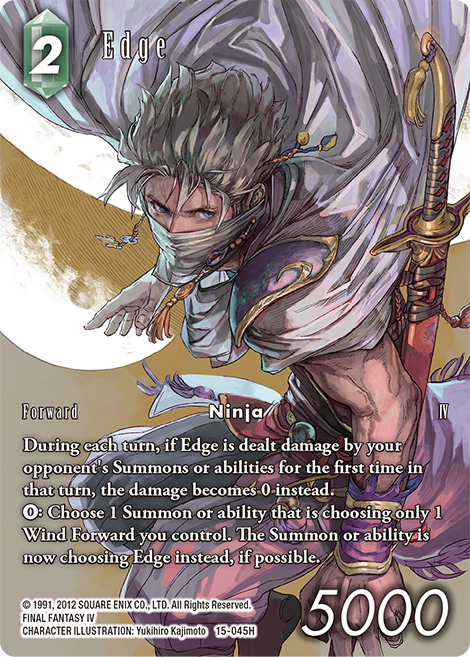 First up, we have Edge (15-045H) by Mr. Kajimoto. Both the Prince of Eblan and a ninja, Edge is usually a hotheaded young man, though his passionate and charming side shines through during a chance encounter with Rubicante. This illustration befittingly depicts the ninja in fluid motion with a sharp glint in his eyes. I think FINAL FANTASY IV's thematic moon pulls this illustration together for an excellent card. Please do take a look at the full art version of this card if you have a chance.
Now let's break down his functionality as an FFTCG card. With a cost of 2 and power of 5000, this version of Edge may not seem extraordinary, but his abilities are what make him a force to be reckoned with. If Edge (15-045H) takes damage from an enemy's Summon or ability for the first time in a turn, he can reduce that damage to 0. If that were his only ability, he would only make for a slightly troublesome Forward, but this Edge has yet another trick up his sleeve.
If a Summon or ability has targeted one of your Wind Forwards, Edge can redirect the focus to himself. Furthermore, this ability can be used multiple times, meaning that your opponent will have trouble defeating your Forward while Edge is on the field.
【Comments from the Illustrator: Yukihiro Kajimoto】
I think that Edge—both a ninja and a noble—is a character unique to the FINAL FANTASY series. While working on this illustration, I replayed FINAL FANTASY IV and thought about all sorts of things, including Edge's passionate personality and his tragic background. I was very pleased that I had the chance to draw yet another incredible character, not unlike Bartz before.
Mayakov [15-121R]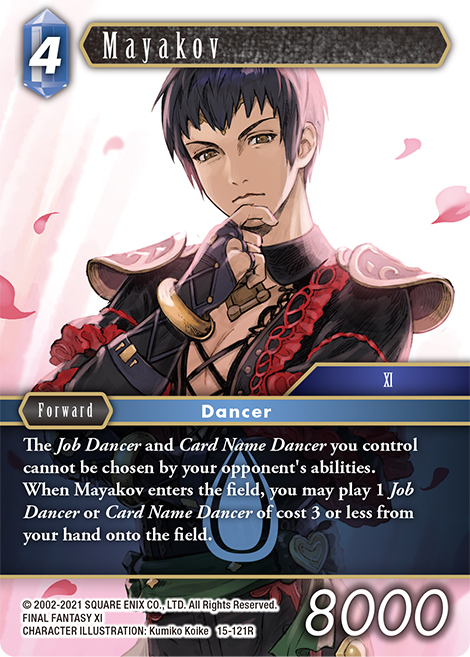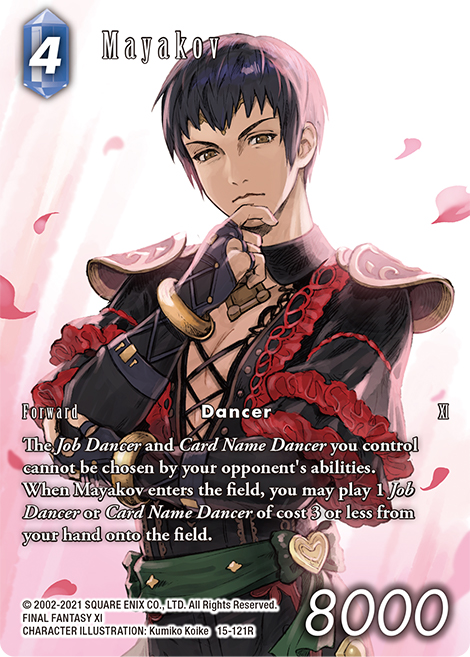 Next up, we have Mayakov (Mayakov) by Ms. Kumiko Koike. Mayakov is an NPC from the FINAL FANTASY XI expansion Wings of the Goddess and the leader of Troupe Mayakov. His mannerisms and elocution are quite captivating, but I think his appeal can be more thoroughly appreciated in the game, so please play it if you have the chance. Ms. Koike's illustration shows off the brilliance of a dancer and fits Mayakov perfectly. Please do check the full art version of this card out as well. I think it's amazing.
This card's abilities are focused on Dancers—both the Job and Card Name. Your opponent's abilities will not be able to target any Dancer cards under your control, including Mayakov himself. As a result, the enemy will have a hard time striking down the troupe leader and any other dancers on the field. But that's not all Mayakov can do. When he's on the field, you may play one Dancer card with a cost of 3 or less from your hand. Since this card can be used as a backup, it's very useful with a deck containing multiple elements. For example, if Mayakov is in play, you can have Dancer (7-047C) as your backup.
Though there aren't many Dancer cards yet, this Crystal Dominion set contains more Dancers than just Mayakov (15-121R). With them, you might be able to construct a deck that rivals even samurai and ninja in strength. I hope everyone will enjoy this new booster pack.
【Comments from the Illustrator: Kumiko Koike】
Mayakov is an amazing character with lots of appeal—like beauty, style, and humor—so I wanted to draw something that thoroughly brought out those aspects. His slim waist is especially noteworthy!
Thank you, Mr. Kageyama!
Crystal Dominion is planned for release on November 26th!
What is FFTCG?
FFTCG is a one-on-one tactical card game featuring FINAL FANTASY characters and summons. Not only is there fun in collecting cards featuring familiar faces, the main draw of the game is the simplicity of the rules combined with the complexity of the gameplay. The art drawn for the game by famed illustrators is also a popular aspect of FFTCG!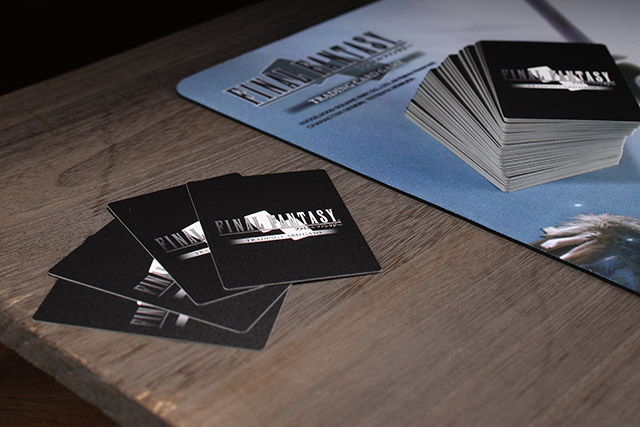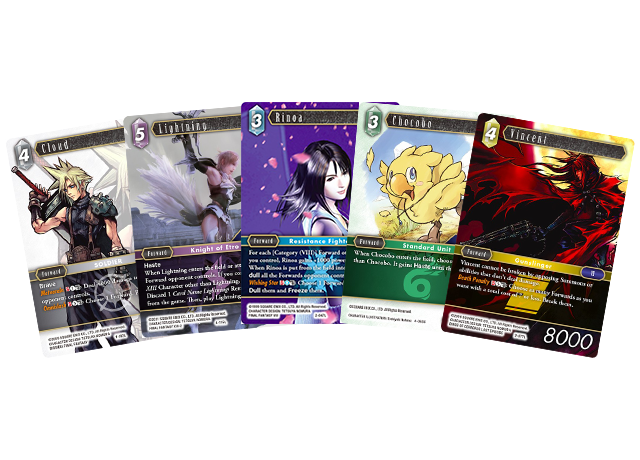 Play the FFTCG tutorial:
https://sqex.to/FinalFantasyTCG