July 24 begins National Fishing Month in America! There are plenty of opportunities to fish in FINAL FANTASY games, and we've reeled in a few to share with you!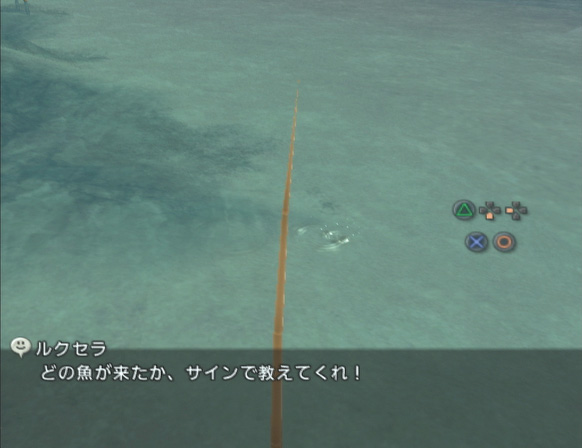 FINAL FANTASY XII
FFXII's fishing minigame has Vaan helping a man named Ruksel to catch fish from the Nebra River in the Dalmasca Estersand. However, in order to do so you must obtain a fishing pole. A little bird told us that a fishing enthusiast in Balfonheim might have one...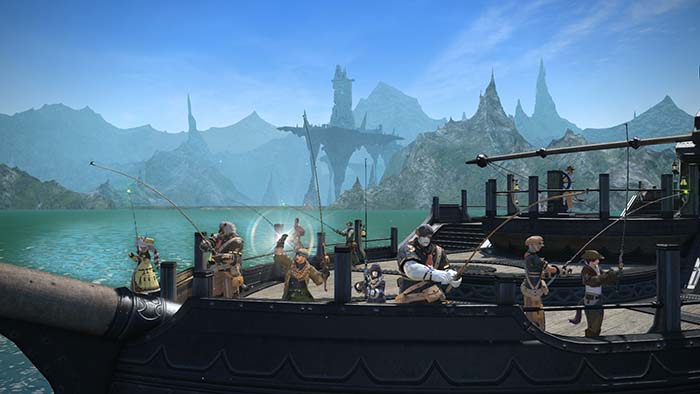 FINAL FANTASY XIV
A harvester class with knowledge of varieties of fish, shellfish, and crustacean, experienced in techniques for catching aquatic creatures. Master fishers' skills on the water let them hook big fish that are only available from particular fishing spots, at certain times, under specific weather conditions, or with special bait, so there's lots to be done as a fisher! There is even "ocean fishing," where you can board a large fishing vessel as a group and tackle hunting fish on the high seas together. FFXIV offers a variety of fishing playstyles for you to enjoy!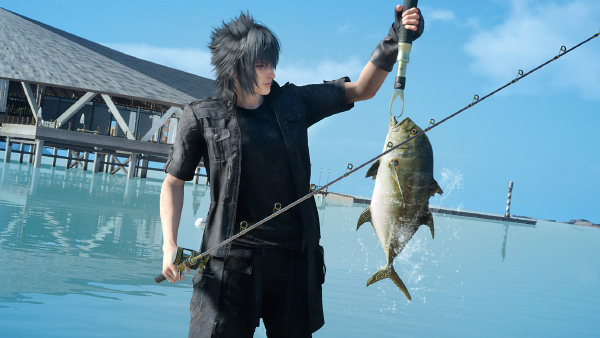 FINAL FANTASY XV
There are many places one can fish in FFXV's world of Eos. By leveling up, you can snag the big one, potentially even as long as Noctis is tall!
FINAL FANTASY titles other than those featured here also allow angling of aquatic creatures – why not celebrate National Fishing Month in an FF game?
Download the FF Portal App here!