In Japan, December 13 is Twins' Day! The FINAL FANTASY series has plenty of twin characters, and today we'd like to shine a light on some from spinoff titles!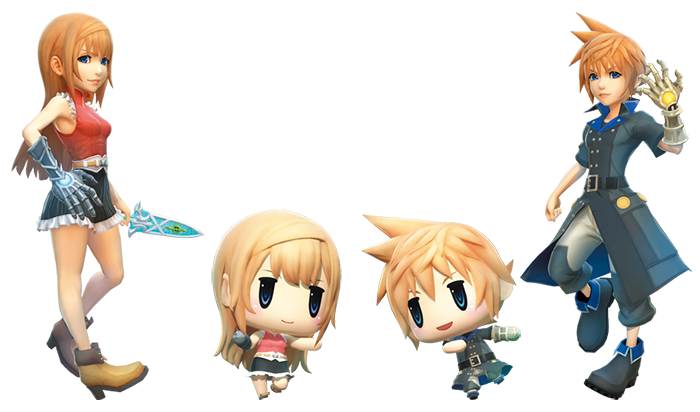 Reynn and Lann
(WORLD OF FINAL FANTASY)
Twins who are pulled by their lost memories into another world called Grymoire, where they befriend various monsters on a fantastic journey. Reynn is the level-headed one, reliable and quick to rag on her brother Lann, who is more easygoing and prone to follow his whims.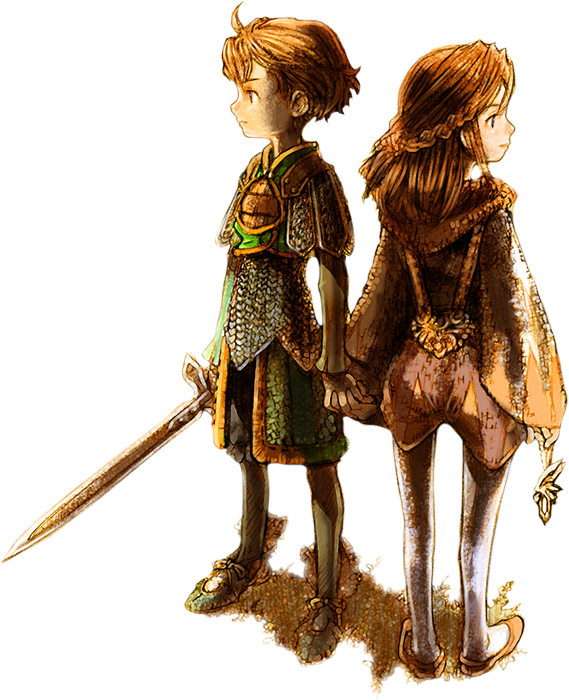 Yuri and Chelinka
(FINAL FANTASY CRYSTAL CHRONICLES: Ring of Fates)
Twin Clavats living together in the mountain village of Villa with their friends. Being born first, Chelinka puts on the air of a tough older sister (despite being a scaredy-cat deep down) to protect her curious, fearless brother, Yuri, who drags her into his adventures. Upon discovering that their fates are intertwined with the crystals, they leave on a journey to confront the inevitable.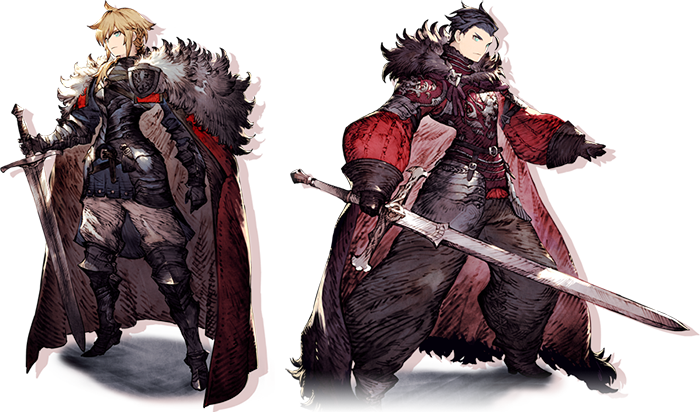 Mont and Sterne
(WAR OF THE VISIONS FINAL FANTASY BRAVE EXVIUS)
Twins born to King Oelde and Queen Helena of Leonis. The kind-hearted Mont opposes fighting, while on the other hand Sterne is working to master the ways of war. Even with their opposing personalities they are strongly bonded. However, the twins' paths are shaped through the schemes of those who manipulate conflicts behind their scenes, pitting them against each other. Later, at the end of the prolonged War of Lion's Valley, called the War of the Visions, Mont and Sterne face each other with swords in hand, prepared to face their fate.
Download the FF Portal App here!